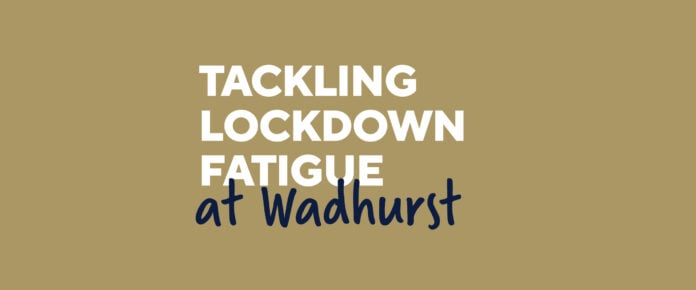 COVID-19 presented many opportunities and challenges for students. Our Wadhurst boys spent over 150 days learning from their bedrooms, living rooms or studies – certainly not what anyone is used to. Some embraced the change, while for others, challenges ebbed and flowed.
To combat lockdown fatigue, a three-week initiative was introduced to engage and motivate students as they endured the final stages of off-campus learning. Initially, staff offered one-hour sessions on any area they were passionate about outside their learning area.
"There was such a breadth of activities on offer," said Wadhurst Deputy Head Dan Newton. "A late afternoon/early evening timeslot allowed for the boys, their siblings and perhaps their parents to join in as well."
Roles were reversed halfway through the initiative, with students creating activities and running workshops for their peers. "This was a great opportunity for students to take ownership, drive the task and take on a leadership role," Mr Newton said. "It meant students had to understand the task, determine a method of teaching, deliver the task online and provide feedback to other students."
From general bicycle upkeep and maintenance, understanding stocks, gaining music appreciation through developing Spotify playlists, to cooking up a storm, students were able to listen, learn, move and groove. About 250 participants were involved in any given week, with groups varying in size from five to over 70.
"A student-led activity of drawing flora drew in an intimate group, but it provided such a lovely bonding for these boys," Mr Newton said. "They had discovered interest in an area that they otherwise wouldn't have thought about, and now they know a group of other students who share that interest."
"Students felt like they were learning something for the love of it, not because they had to or because they were being assessed on it," Mr Newton added. "It was purely to spark interest and curiosity in areas outside the classroom that they otherwise wouldn't have thought to explore."
"It doesn't quite replace the experience of being at School, but it was a fantastic initiative to see students learn something new," Mr Newton concluded. "Perhaps we might see some of these activities replicated on campus or even added to the Wadhurst curriculum in the future".