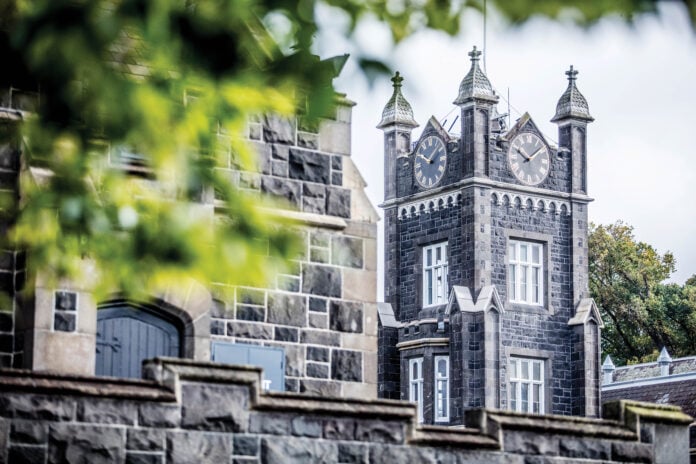 The clock that sits at the top of Witherby Tower today may look identical to that seen in early photographs of our School, but its history is one of technological change.
The clock's technology was impressive, even at the time it was commissioned in 1876. Joseph Bros. of Swanston Street was given the contract to create a clock with four dials, each six feet in diameter.
The idea for the mechanism behind the clockface had been developed in 1854 by Sir E.B. Denison for London's Big Ben. His cutting edge (for that time) technology enabled the clock to keep regular time without the assistance of meteorological observations, as was the usual practice at that time.
Internally there was a minute and seconds dial, a double three-legged gravity escapement with agate pallets, and a compensated wood and lead pendulum vibrated every one and a half seconds, according to a description in The Melburnian, 1876. Attachments drove sympathetic clocks around the School. Boarders could even choose to have one installed in their room for a fee of five pounds – a hefty sum in those days.
The clock began operation at 5pm on Thursday 21 December 1876, the year the tower was completed. However, because the bells had not been installed at that time, the clock was reported as "handsome but not yet striking" in The Melburnian. The bells were installed in 1877.
Clocks were a luxury item in the late 1900s, so many people living in close to the School also used the clock as their source of time.
As late as 1987, the School plumber was still charged with climbing Witherby Tower every Monday morning to wind the clock. Today, winding is unnecessary with the mechanism being replaced in 2008. Now, the clock makes use of satellite and computer technology to keep precise time and changes automatically to reflect daylight saving.
---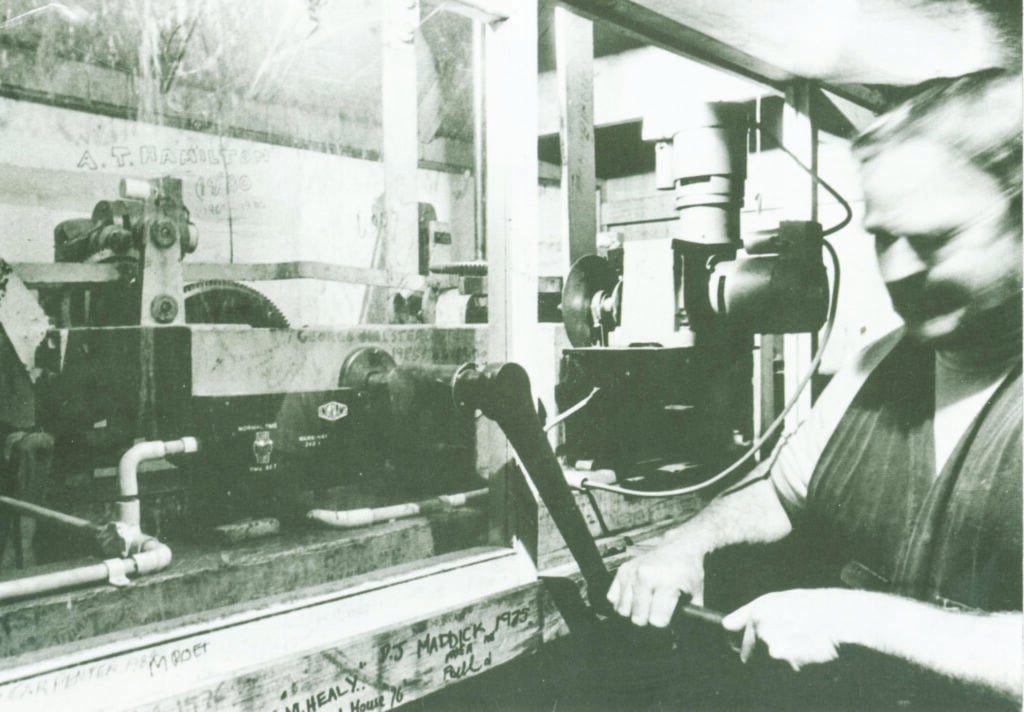 Witherby Tower
Witherby Tower is named after Hubert Witherby, a former student of Melbourne Grammar's second Headmaster, Mr Edward Ellis Morris, when Mr Morris taught at St. Peter's College, Radley in England. Ill with consumption, young Witherby was attempting to return to England from New Zealand but only managed to get as far as Melbourne. Here, the family sought help from Mr Morris and Hubert Witherby was cared for at Melbourne Grammar until he died.
The tower was paid for by Hubert Witherby's father, Arthur Witherby, who was grateful for the support his son had received at Melbourne Grammar.