John Mordes is an outstanding athlete. He represented Australia at the 2020 Youth Olympic Games earlier this year. Read his story here.
The reimagining of Shakespeare's 'A Midsummer Night's Dream' captivated audiences during its fourth season as a Quad Play.
Retired Supreme Court judge, The Hon Hartley Hansen QC AM (OM 1960) has made extraordinary contributions to Law and beyond.
Spotlight on Performing Arts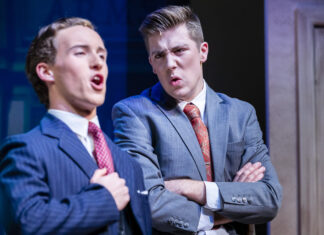 2019 Year 12 students, Dylan Glatz and Anson Kearney, were selected to perform in Top Class 2020.