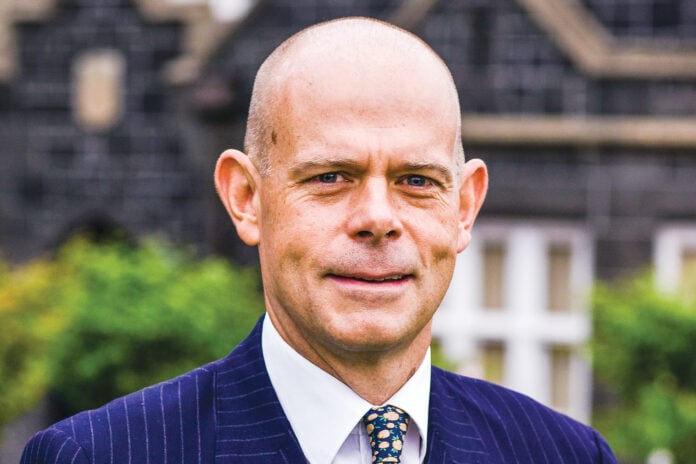 Sidney Myer's acts of public philanthropy are legendary. One of my favourite stories relates to Christmas Day, 1930, during the Depression, when Sidney endeavoured to bring some Christmas cheer into the lives of Melbourne's struggling and unemployed.
According to Rod Myer's biography of Bails Myer, In Full Stride, Sidney hosted a Christmas Dinner at the Exhibition Building for 11,000 people! 'The meal was a staged affair, running from 10:30am till well into the afternoon. It involved literally tonnes of food and 1000 gallons of beer. Not only did Sidney provide the meal, he hosted it, greeting diners at the door and served them with the aid of 300 Myer staff members'. A band played, every child received a present, and free tram travel was provided. Sidney's family, now in their fifth subsequent generation, with their spouses and partners, have continued that tradition of great generosity.
Next year will mark the 60th anniversary of the opening of the Myer Music School, in Domain Street, South Yarra. Before the initial construction of the Music School on land at Number 3 Bromby Street, an Application to Court was required to remove a restrictive covenant from the Title, and preliminary hearings were held in Chambers on 14 December 1959 and 15 February 1960. Meanwhile, Messers. Mockridge, Stahle and Mitchell, the School Architects, continued their preparation of working drawings and specifications for the new Music School. After due deliberation, the Executive and Finance Committee awarded the construction contract to Morisons Pty Ltd.
A letter from the Chairman of the Committee was sent to Mr Ken Myer, and copied to his brother-in-law, Mr Ross Shelmerdine, thanking the members of the family for their generous gift of £23,843 to meet the cost of the construction of the Myer Music School. This donation from the Myer family was all the more remarkable because the philanthropic donations from the Sidney Myer Fund were being directed at that time toward the construction of the Sidney Myer Music Bowl. Again, according to In Full Stride, Sidney Myer 'had a particular love for classical music and was himself a violinist'. And, the Myer Music Bowl 'had its genesis in Sidney's love of outdoor music performances'.
Melbourne Grammar School has a long and rich musical tradition. Music received an additional impetus when Donald Britton, Cambridge Scholar and a serving officer in Wingate's 'Chindits', was appointed Director of Music by Sir Brian Hone in September 1953. Sir Brian regarded 'music as perhaps the most civilising of educational influences'.
As a result of the School's centenary campaign in 1958, an actual Music School became a physical reality; first in the basement of the Bromby Building, (which has now been replaced by the Geoff Handbury Science and Technology Hub) and, later, in the current Myer Music School.
After 59 nine years of loyal and outstanding service, the facilities in both the Myer Music School and Number 3 Bromby Street need substantial upgrades. The redevelopment plans are very exciting and well advanced. In addition to the refurbishment of these two buildings, a new 'infill' building, with a basement, will be added between them, and an external bridge will link all three areas together.
The new and redeveloped Myer Music School will be equipped with digital recording studios, LCD screens and 'softwire' connections. There will be acoustic drapes in two new, spacious and flexible performance areas, extra music studios and practice rooms, and, a sustainable, lockable storage area for instruments. The new Music School will also incorporate the School Orchestra, Strings, Brass, Keyboard and Wood Wind Departments. Fundraising for this transformational $6.4m project has begun.
Michael Bartlett Chairman