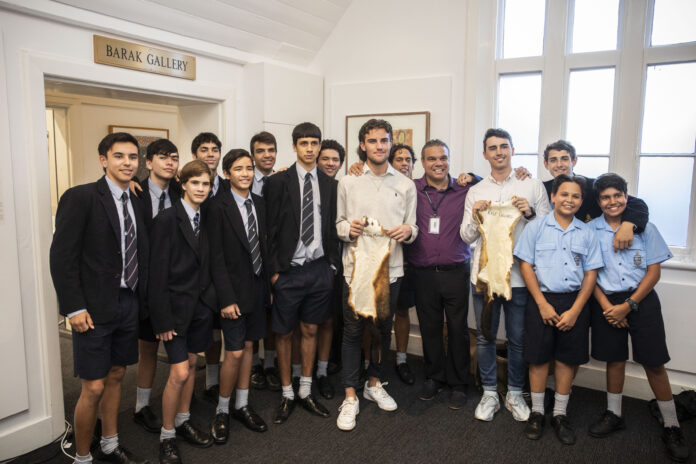 For the second consecutive year, a special event took place in the Barak Gallery on 12 March 2020 in celebration of the graduation of two Indigenous Year 12 students from Melbourne Grammar School.
Jacquin (Jac) Mifsud (OM 2019) and Kyle Collins (OM 2019), together with their families, members of the Indigenous Steering Committee, key staff and supporters of the Indigenous Bursary Programme joined current students for a joyous evening of celebration.
Our students did an excellent job running the event. Year 7 student, Lyndon Smith, presented the Acknowledgement of Country while Year 11 student, Ariki Lowe, acted as MC for the evening. Jack Peris (Year 11) and Jack Brown (Year 12 and Co-chair of the 2020 Reconciliation Committee) provided heartfelt tributes to Jac and Kyle, thanking them for their leadership of the younger students and congratulating them on their many achievements at the School. These achievements included serving as Co-Chairs of the 2019 Reconciliation Committee (a student committee of over 30 members, responsible, in particular, for National Reconciliation Week activities across the School's three campuses).
Jac and Kyle were presented with possum skins and plaques to mark the occasion. Both graduates are pursuing university courses and we wish them well for the future.