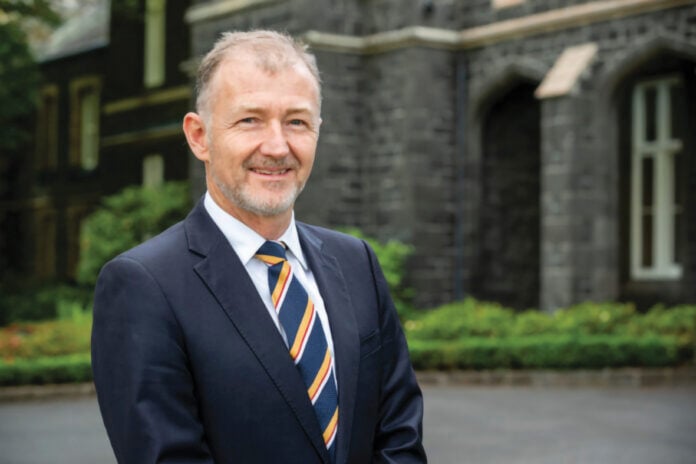 In 2020 the COVID-19 virus has impacted many of the traditional activities of the Old Melburnians Society and illustrated the importance of our core purpose – to foster goodwill amongst the alumni of Melbourne Grammar School and to support the welfare of the school.
The Old Melburnians Society comprises 15,000 alumni, spanning generations and locations across the world. Fostering goodwill amongst such a diverse body is not easy in normal times, let alone in the midst of a pandemic with restrictions on movement and gatherings.
However it would appear the sense of community is strong amongst Old Melburnians. We have had a series of successful webinar events which have been well attended.
We also instituted a new 'Gold Star' program in response to the pandemic to support our senior Old Melburnians. Through the Gold Star initiative we became aware of the wonderful work being done by David Winter (OM 1972) running a Meals on Wheels program in Surrey Hills, and now have a number of OM volunteers helping David.
In 2020 we adjusted our mentoring program into the 'Blue Star' program under the leadership of council member Bill Cowan (OM 1963) where mid-career OMs can advise early career OMs on navigating an economic downturn. There has been a very positive response from older OMs to assist and fifteen younger OMs are benefiting from their experience. This program will continue to be valuable in 2021 with the prospect of further disruption to the economy and careers.
As we look to 2021 we hope we can retain this strong sense of community and volunteering that has been so important in 2020. We also seek to build our engagement with OMs who may have lost contact with the Society. If you are at all unsure whether we have your current email address please email [email protected] or visit mgs.vic.edu.au/update-details
We also plan to help our many Old Melburnians' affiliated clubs restart in 2021, including drama, football, cricket, hockey, soccer and athletics. The interruption to community sport and performance is a challenge across the State and we will support our clubs getting back on their feet, including the OMFC which was unable to fully celebrate its centenary in 2020.
The Old Melburnians also looks forward to welcoming our next cohort, the Class of 2020. There is no doubt this year group will have a special place in the Old Melburnians, having had a Year 12 experience like no other. We recognise the resilience and dedication of the Year 12 boys in 2020 and hope to see as many as possible participate in Old Melburnians activities next year. We commend the School for its support of the students in a very challenging year.
Andrew Tulloch
President of the Old Melburnians
---
Old Melburnians Dick Cotton Fellowship
The 2020 Dick Cotton Fellowship was awarded to Olivia Vizard (OM 2015) who is teaching at Tennant Creek in the Northern Territory.
The Fellowship will help Olivia establish a program for Tennant Creek students to learn skills about radio and broadcast on the Tennant Creek community radio station.
The students are predominantly indigenous and the opportunity to produce radio programs will be a point of pride for their extended families and community.
Further information is available here.