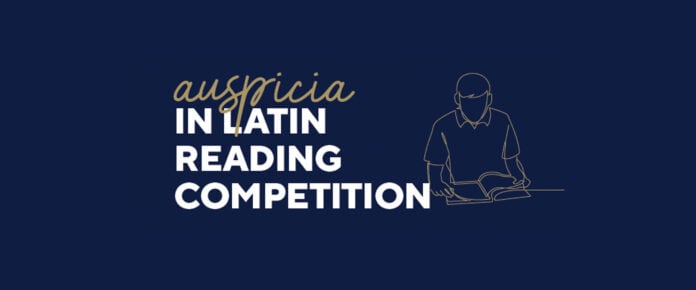 Melbourne Grammar students have dominated the Classical Association of Victoria's (CAV) Latin Reading Competition this year.
Achieving first place in their respective year levels were Jaden Taveira (Year 9), Roddy Dong (Year 10) and Harlan Wright (Year 11). Second place recipients were Kelvin Cao (Year 11) and Peter Frangos (Year 11, competing in the Year 12 division).
The competition asks participants to speak a provided Latin passage. Students are judged on accuracy , fluency and expression.
Latin is a relatively small VCE subject with around 200 – 300 students at Year 12 level each year. Fifty-eight students drawn from 10 schools entered the 2020 Latin Reading Competition. An annual event, the competition has been running for over 40 years.
In speaking to these high achieving students, Head of Latin,
Mr Ali McWhirter said: "I want to congratulate you all on your most deserved successes. You should be extremely proud of the efforts that you made to prepare for the competition, and also your motivation to go far beyond the syllabus in this difficult year."
Mr McWhirter also commended Mr Andrew Williams, Latin Coordinator at Wadhurst, for his expertise in preparing the students for the competition. "We have a real depth of teaching capability at Melbourne Grammar and this translates to excellent outcomes for students," he said.