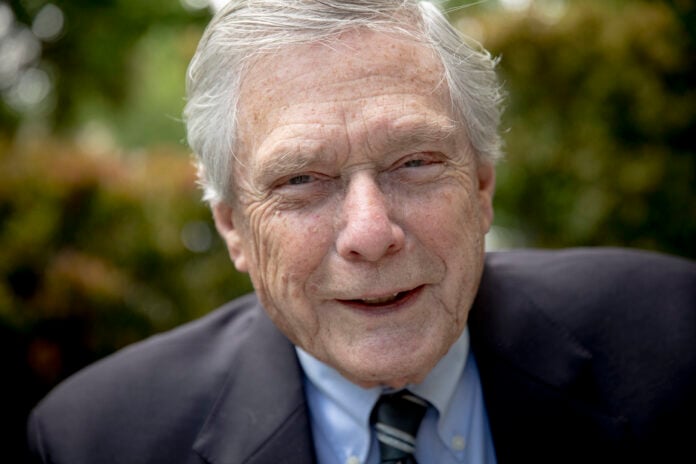 The history of the Fanning family is inextricably linked to Melbourne Grammar School. For Edward Fanning (OM 1952), the School has been a presence all his life, with five generations of Old Melburnians among his family members, some of whom are still involved with the School today.
"My grandfather, who emigrated from England as a young man during the Gold Rush, was living in St Kilda Road opposite Melbourne Grammar in the late 1800s," Edward explains. "The then Headmaster, Mr George Blanch, personally approached my grandfather and asked him to enrol his two sons, Rupert (Edward's father) and William, at the School. That's where our family's history with the School really began."
As a young Melbourne Grammar student, Edward was already aware of that fact that he was continuing a family tradition. "I deeply respected my father's connection to the School, even though we were apart for four years during WWII due to his army commitments," he says. "He was transferred to Queensland for this period, but I l saw his name on Honour Boards, and knowing that my father had been to the School made a deep impression on me."
During these early years, Edward also had an experience of disruption that may well resonate with students who have navigated off-campus learning during 2020. "US troops occupied the Wadhurst building during part of WWII, so many of us were evacuated up to Healesville for the most of 1942. Others moved to Grimwade House," Edward remembers. "I have vivid memories of that time. I made many friends, some of whom I'm still in touch with today."
"When we finally came back to Melbourne the troops were still based at Wadhurst, so we all shared the Grimwade House campus with the younger students during 1943," Edward adds. "They went to class in the mornings and we attended in the afternoons."
After leaving school, a cadetship at fibre and fabric manufacturer Courtaulds began Edward's career in active sportswear, focusing on footwear. This career included a whirlwind eight years in the 1970s establishing the Australian market for an as-yet-unknown brand: Nike. "Marketing was the buzzword in those days – creating demand for a product and satisfying that demand," Edward says. "Our company secured the first licence to market Nike sportswear outside America, but who'd ever heard of Nike? We had to establish an entirely new market here, and that was the challenge."
The strategy to tackle this cold-start problem was to approach Australia's better-known athletes and convince them that Nike's new waffle-soled shoe could give them a training edge. The shoes spoke for themselves, and once they began appearing on the feet of tennis players, cricketers and marathon runners, attitudes to the brand quickly changed. Within months, Edward was unable to meet demand.
"It was electrifying really, we didn't realise we had a tiger by the tail," Edward says. "Attitudes to fitness were changing then too. Tracksuits were becoming a fashion item – women even wore them to cocktail parties."
"I think it was the atmosphere of Melbourne Grammar that I enjoyed most, but I don't just mean the buildings," Edward adds. "When my father was away during WWII, the school became very important to me. I learned to appreciate friends, and I absorbed the traditions and values of the School almost by osmosis but, above all, I developed a respect for the efforts of those who came before me."
When the time came for Edward to send his own sons to school, there was no question about where they would enrol. "I was completely dedicated to the idea of our sons, Clive Fanning (OM 1979) and Marcus Fanning (OM 1978) going to Melbourne Grammar," he says. "I'm pleased to say they have the same positive memories of their time there."
And Edward's grandson, Edward Fanning (OM 2010), has continued his association with the School as a stalwart of the Old Melburnians Football Club bringing great delight to his grandfather. 
---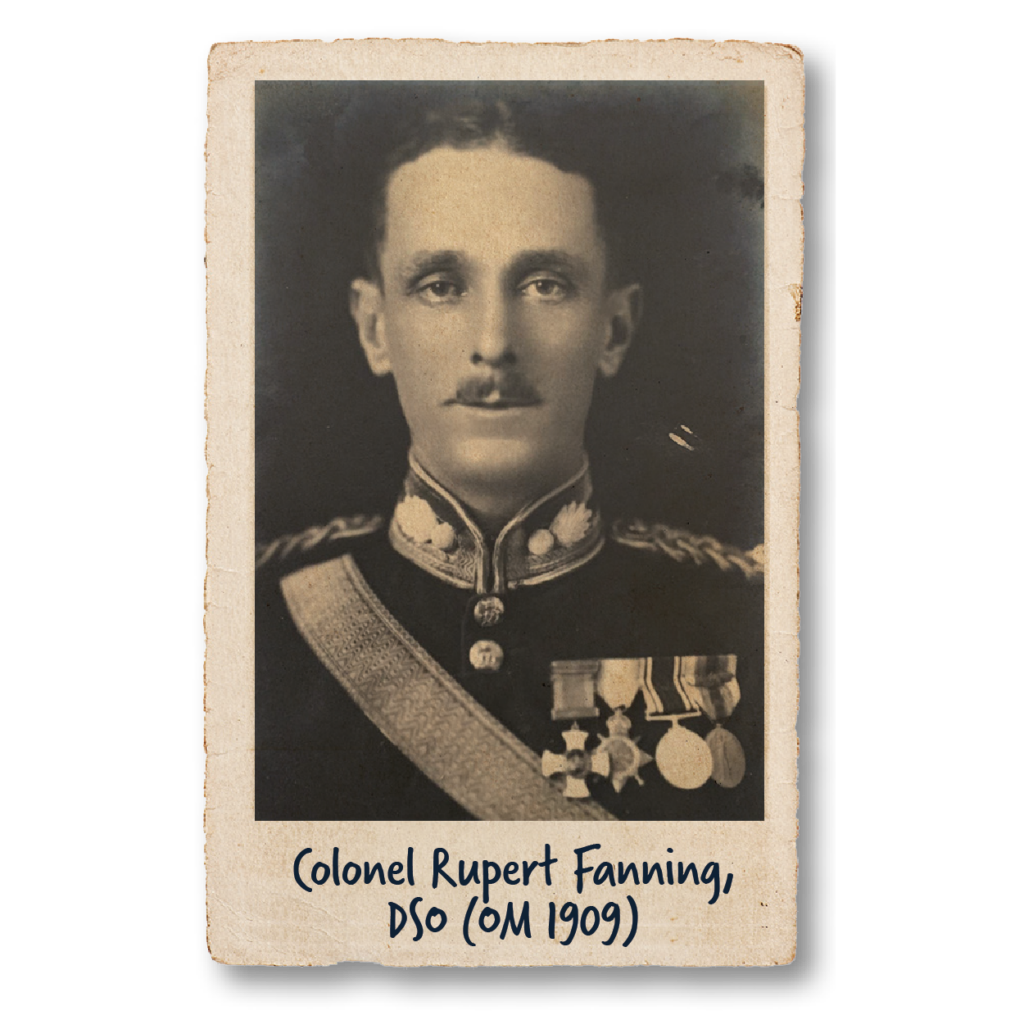 Colonel Rupert Fanning, DSO (OM 1909) had a distinguished military career serving in both WWI and WWII, and as part of the Permanent Australian Army in Australia. He was later appointed Manager of the Royal Melbourne Hospital.
In 1909, Rupert Fanning was Captain of School and also Captain of the undefeated APS Champion cricket team. You can read more about the history of cricket at Melbourne Grammar here.