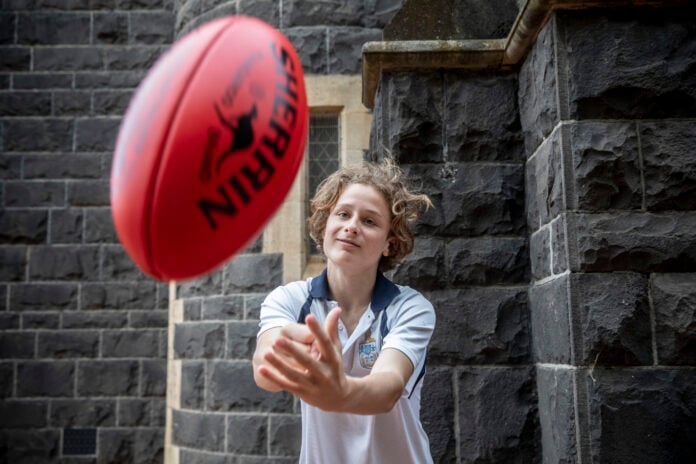 The outstanding research, analytical and writing skills of Melbourne Grammar School students have been recognised in the National History Challenge once again this year.
Year 10 student, Oliver McDonald, was awarded the Young Historian Gold Medal for his entry in the History of Sport category. He also won the Young Historian Silver Medal in the Year 10 category.
Hudson Skinner, Year 11, was also awarded a Young Historian Silver Medal in the Using Primary Sources category. Hudson and Oliver, together with Year 10 student, Daschle Bennett, and Year 9 students Daniel Cash, Henry Feeney and Jack Lowman, all achieved an overall 2020 Young Historian Bronze Medal in this prestigious event.
The National History Challenge is an annual research-based competition which asks students to respond to a designated theme through a 2000-word essay. The 2020 theme was 'contested histories'.
For Oliver, the role of Indigenous people in the formation of AFL football captured his interest. Using newly available material, he successfully demonstrated how oral histories can effectively supplement more traditional forms of historical evidence while building a cogent view on the shaping of the game.
Hudson made great use of the recently released 'Palace letters' – correspondence between Australia's governor-general and the Queen written during the period of the Whitlam dismissal – to carefully reconsider aspects of the constitutional crisis of 1975 and ultimately create a highly sophisticated piece of writing.
In commenting on this student success, Headmaster, Mr Philip Grutzner, said: "We are blessed with so many talented students in our School and so many great staff who unlock their potential."
The six Melbourne Grammar entrants presented an excerpt from their essays to an online audience of students and staff during a period of off-campus learning.
---