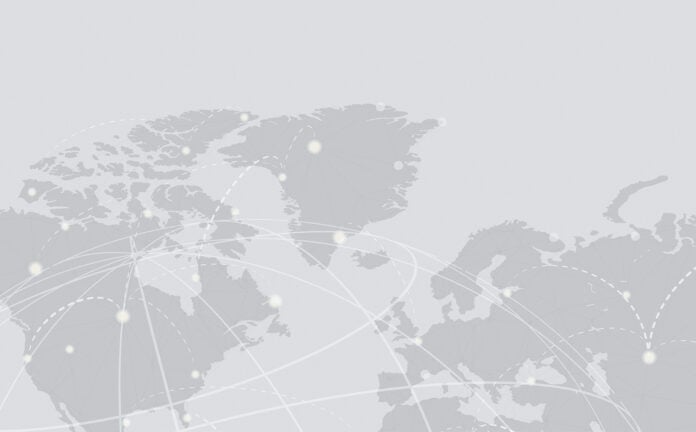 Established in 2006, the G30 Schools group is an informal association of leading schools from around the world. Melbourne Grammar School was a founding member and the current Chair of G30 Schools is Melbourne Grammar School Headmaster, Philip Grutzner.
Initially conceived as a way of providing Heads with an opportunity to exchange ideas and discuss key issues facing education and their roles as educational leaders, the association now also provides schools with networking opportunities and, more recently, at the instigation of Mr Grutzner, forums for student to student engagement.
There are currently 30 schools in the association drawn from 19 countries. Membership is by application, ensuring a diversity of schools and countries, and according to the standing of the school and the capacity of the school's leader to contribute to the group.
BETWEEN HEADS
"It is invaluable to have a group of educational leaders with whom we can explore the complex issues confronting many schools," says Mr Grutzner. "Most recently we have focused on how schools are responding to the COVID-19 pandemic. It has been helpful to gain perspectives from those in quite different environments than Melbourne Grammar and at different stages of the COVID-19 infection curve, yet who are facing similar issues as us."
"As Heads of leading schools who are not in competition with each other, we share the joy but also the challenges – personal and professional," he says.
BETWEEN TEACHERS
This year, the G30 Schools group has extended into teacher collaboration. In addition to discipline and subject based networks, groups relating to teaching and learning more broadly, as well as pastoral care and boarding have been established.
For Andrew Baylis, Director of Learning and Research, and Chair of the Teaching and Learning network, this was an obvious next step given the preponderance and expertise in technology in schools. "Our group tends to focus on how schools and their systems work," he explains. "We consider big ideas like assessment, timetable structures, professional learning and appraisal."
Discipline based groups in place currently include French, PE and Outdoor Education, with others to follow.
There is great value of stepping outside our own doors to talk to others according to Mr Baylis. "If we stay within our own echo chamber, we may fall into the trap of thinking our problems are unique. The more widely you engage, you realise that others are addressing similar problems in similar ways. This affirms your own actions and also offers you the opportunity to pick up some valuable new ideas," he says.
"Understanding that you are part of a very large education community all looking out for young people is grounding in one sense, but also inspiring," adds Mr Baylis. "Through these networks, teachers also realise their skills are transferable and are valuable anywhere in the world. This idea of having a professional global currency is very empowering."
The Director of Boarding and Head of Student Development, Geoff Guggenheimer, is part of a group that has discussed the impact of COVID-19 on boarding and the way boarding schools planned their reopening.
BETWEEN STUDENTS
Student to student dialogues have recently become part of the G30 Schools agenda with Melbourne Grammar School students chairing both the lower secondary and upper secondary forums.
The purpose of these engagements varies. For the lower secondary student group – of which Wadhurst is a part – the aim is to broaden students' perspectives by exposing them to new ideas, new environments and new people.
"A group of boys and I were keen to explore the possibility of establishing a meaningful connection with another school, building on the skills they have developed during the current term," says Wadhurst's Head of Teaching and Learning, Mark Coleman. "One possible future direction is that the boys share perspectives on current events during the meetings. Whatever we do, it must be purposeful."
The collaboration between Wadhurst students and their peers from the Field School of Charlottesville has necessarily occurred in the early morning for the Australian students and early evening for those in USA.
An unexpected benefit was that, because everyone was online at home, pets could be 'involved' in the conversation. "Putting pets in front of the camera created an immediate connection between the students," says Mr Coleman. "Any guardedness dissolved away, and the boys were far more relaxed with the situation and with each other after that."
In the case of the upper secondary group – of which Senior School students are a part – the agenda is quite sophisticated. Chair of the group and Year 11 student, William Flintoft, explains that the network is currently preparing two Accords which will provide the scaffolding for the group's work in the future.
"We want to establish a common set of principles we can all work within in the core portfolios of Service and Climate Change," explains William. "Once these are in place, we intend to implement some short term actions but, more importantly, set long term goals which we collectively work towards."
While it is in its infancy, it is anticipated that the Climate Change Accord will ultimately establish a unified approach for participating schools in relation to dealing with this environmental crisis through, for example, emissions reduction, supply chain management and sustainability practices.
In the area of Service, William believes an initial focus will be on combatting poverty by, for example, improving access to jobs, education, and services at both local and international levels. And when asked whether this is realistic, he explains that: "Getting some of the leading schools around the world working together to combat poverty will be very powerful. We, as a collective, can act and make a difference. Our approach is to get an agreed framework in place setting out broad goals, then structure initiatives we can deliver as a group."
"G30 schools usually have good access to technology, resources and support, and the students recognise their obligation to use these advantages for the betterment of others. What's more, many G30 schools already have strong service programs in place," says William.
"We want our students to be the best human beings they can be," says Mr Grutzner. "The more you understand the human condition, the more you are able to become a better human being. Engaging with others on a global basis opens up the world to students and makes them more likely to understand the world as a single community in which we all need to work together, now and in the future."