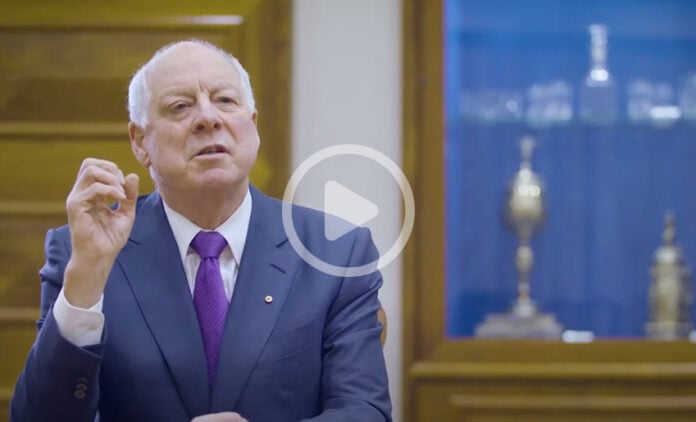 Andrew Michelmore AO (OM 1970) is a leading figure in the global mining sector, with a 35-year executive career including Chief Executive Officer and Executive Director of mining company MMG Limited and Chief Executive Officer of Zinifex Limited, Oz Minerals Limited and WMC Resources Limited.
He is a former Chair of the Minerals Council of Australia and the International Council on Mining and Metals, and a fellow of the Institution of Chemical Engineers and the Australian Academy of Technological Sciences and Engineering.
Andrew is also a Director of China Matters and Deputy Chair of the Asia Society Australia. He chairs the Jean Hailes Foundation for Women's Health and the Council of Ormond College at the University of Melbourne and is a member of the Board of Rowing Australia.
Andrew was Vice-Captain of Melbourne Grammar and Captain of Boats in his final year of school. He is a Rhodes Scholar and holds a First-Class Honours degree in Engineering (Chemical) from the University of Melbourne, and a Master of Arts in Politics, Philosophy and Economics from Oxford University.
He rowed for Australia in 1974, 1975 and 1979, winning a gold medal in the 1974 World Rowing Championships and stroked the Oxford Blue Boat to wins in 1977 and 1978.
Andrew has maintained a strong lifelong connection to the School, including serving as a member of the School Council from 1998 to 2003, and again since 2018. He was named as one of 150 notable Old Melburnians during Melbourne Grammar's sesquicentenary celebrations in 2008.
His connection to the School extends through his family. Andrew's three brothers, David, Mark and John, all attended Melbourne Grammar, as did his son, Tom.
Further, in 2017, Andrew and his mother, Margaret Michelmore, established The Michelmore Family Scholarship to support students talented in mathematics and/or science who may not otherwise be able to attend Melbourne Grammar.