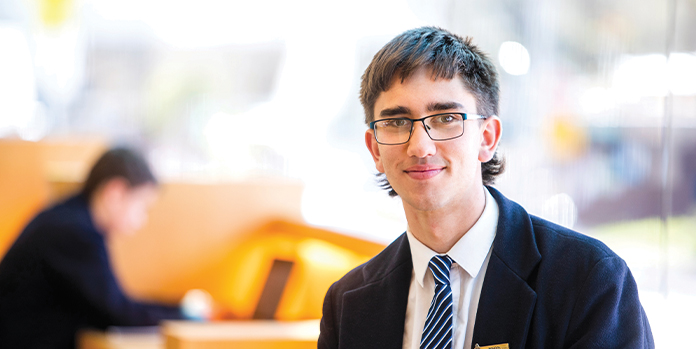 The Winter Irving Crawford Scholarship was established through a bequest from the late Gavin Crawford (OM 1956). Gavin was a member of the Witherby Tower Society.
The Scholarship offers boarding and tuition support for a boarding student, preferably from an agricultural/farming background.
The title of the Scholarship honours Mr Crawford's father and step-grandfather.
Listen to Year 12 student and recipient of the Winter Irving Crawford Scholarship, Oliver Martin, as he speaks about the change this scholarships has had on his life.
If Mr Crawford were still alive today, I'd definitely have to shake his hand and give him a massive hug, because he's genuinely changed my life. And hopefully, by setting me on a different path, I'll be able to affect others positively as well.

0liver Martin, 2022 Vice-Captain of the School
You can read about the tangible difference the generosity of our donors is making to other students in Philanthropic Impact (October 2021 – September 2022) which is available here.