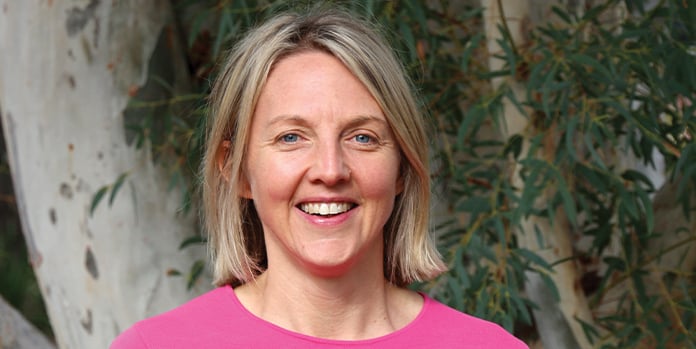 As Australia's Ambassador for Regional Health Security Dr Stephanie Williams (OM 1996) is focused on building effective relationships between our country and those within the Indo-Pacific region to improve the health outcomes of all populations.
"I work to strengthen our collective health systems and, in particular, continue to improve the capacity to detect and respond to infectious disease outbreaks and pandemics across the region," explains Stephanie.
"I originally trained as a medical doctor, but I could quickly see the value of health equity, fairness and access so also gained qualifications in epidemiology," she says. "There's a great deal we can achieve by taking a population-level view."
Why the Indo-Pacific matters to Australia's health
Working with health experts across the Indo-Pacific, Stephanie says it is clear that Australia's health security is closely connected to that of neighbouring countries.
"We've heard many times during the pandemic that no one's safe until we're all safe. Simply put, infectious disease outbreaks are cross border problems," she says.
"Australia has an exceptional system of infectious disease research, surveillance, and control, but that system relies on the capacity of those working offshore to also manage disease. We've seen that with COVID-19, of course, and also with outbreaks of foot and mouth disease in livestock, along with measles in children. Every day, risk here is related to what's happening elsewhere."
"Health security is an interconnected system," Stephanie emphasises. "It's everyone from those working at the clinic level to the highest decisionmakers that make sure countries are able to identify and deal with infectious disease outbreaks."
A "typical" week in health security
While Stephanie's role is extremely varied, she says each week will usually involve engagements with health officials from other countries, discussions with domestic experts, and activities relating to her concurrent role as Principal Health Advisor to the Department of Foreign Affairs and Trade.
"Next week I'm going to the Philippines, meeting with animal health and health officials to discuss lessons learned from the pandemic*," Stephanie says. "I also connect regularly with domestic health research institutes, and I produce a podcast, where my goal is to amplify the voices of health leaders from the region who might not get other opportunities to speak, relaying the value of learning from them."
One of her other current priorities is to support countries to deliver better health systems relating to primary care and service coverage. "There was a huge diversion of local vaccination providers away from day-to-day vaccination programs in many countries in our region during the COVID-19 pandemic," says Stephanie. "We now need to support the restoration of essential vaccination programs and ensure children who may have missed out on their regular childhood vaccines are caught up."
Alongside all this, Stephanie's work includes a policy element, setting health priorities and plans that align with the Australian Government's Development and Aid goals.
Developing an understanding that equity was essential
Looking back to her time as a student at Melbourne Grammar, Stephanie points to the strength of school leadership as a major factor in her positive experience there, and in the values she took with her into her career. "There were very strong women in the Grimwade House community who created a nurturing, positive environment," she says. "I remember my time with so much warmth and fondness because of the people who were there."
"Grimwade fostered in me a sense that gender equity was not a gift or a blessing or a privilege but just part of how things should be," says Stephanie. "I left with no question in my mind that gender equity was essential in life."