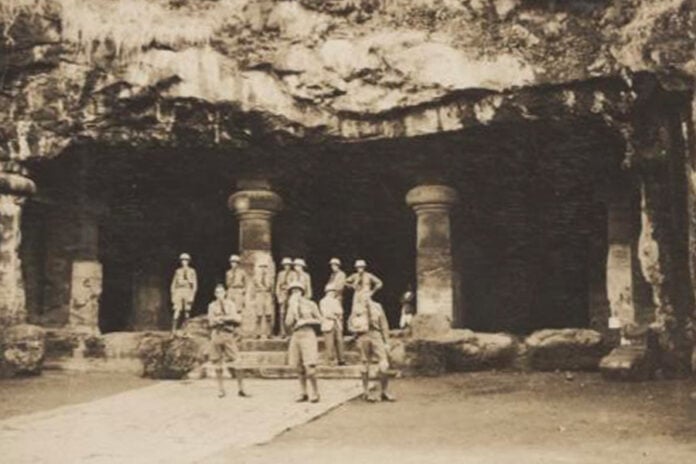 "The value of making tours and excursions in groups is very great. Not only do they provide experience of new things, but also they promote better understanding and toleration of others. One cannot live with someone for long without getting to know a great deal about him, and the common delights and exasperations involved in making journeys create bonds of sympathy where none have previously existed."

(John) Michael Joshua (OM 1958), writing in the 1958 Melburnian.
It is now almost 100 years since Melbourne Grammar School students had their first opportunity to experience life overseas as part of their education. The history of our School's overseas experiences is rich and varied, but three significant dates stand out, representing Melbourne Grammar's early connections with educational and cultural institutions in Asia.
---
1927: The first overseas tour
Late in 1927, 19 students and Assistant Chaplain Rev'd Wilfrid Clarke set off on an epic trip to India — the first overseas tour for Melbourne Grammar School. Lasting nine weeks, including two weeks each way to reach India by ship, this experiment broke new educational ground and even attracted attention from major Australian newspapers.
The tour group experienced India under British colonial rule. They visited battle sites, luxury mansions, temples and mosques including the Taj Mahal, large cities such as Colombo and Madras, small villages, salt mines, the Khyber Pass and the Ganges valley. In the distance, they glimpsed the peak of Mt Everest long before it was scaled by Sir Edmund Hillary.
Rev'd Clarke led a second School trip to India at the end of 1934, which was followed by a third trip in 1938/39.
---
1972: The first international orchestral tour
In December 1972, the Melbourne Grammar School Symphony Orchestra travelled to South-East Asia on the School's first international orchestral tour. Many of these students had never flown before, and some had never travelled outside of Victoria.
The busy 11-day schedule included concerts in Hong Kong, Thailand and Singapore. The very first performance, at Hong Kong's City Hall, was televised. Arriving in Bangkok, the students were thrilled to see a large banner at the hotel's entrance: "Welcome to the Melbourne Grammar School Symphony Orchestra".
Somewhat nervously, the orchestra played a Royal Command concert in the National Theatre, attended by the King of Thailand's sister. Then, in Singapore, the orchestra's rehearsal was recorded for telecast on Christmas Day.
In each new country, Melbourne Grammar donated box office proceeds from the concerts. Funds went to the Hong Kong Youth Orchestra to allow them travel to Europe, to the King of Thailand's fund to buy encyclopedias for children, and to the Young Musicians' Society in Singapore. The boys and staff returned to Australia just in time to celebrate Christmas, sharing stories of the historical and cultural sites they had seen.
---
1982: The first trip to China
Almost 40 years ago, Melbourne Grammar was the first school to take advantage of the "sister-state" relationship between Victoria and China's coastal Jiangsu Province. Having studied Mandarin in class, our students were able to spend three weeks at Wuxi No. 1 Middle School, taking part in everything from physical education to cooking lessons, where they learned to make wontons from scratch.
As part of the trip, students also had the opportunity to see an operatic performance of Monkey Makes Trouble in the Endless Cave — a story about the same character who entertained students in the popular afternoon television programme Monkey Magic back home.
---
These three noteworthy examples are of course only part of Melbourne Grammar's rich history of overseas travel, which has offered students the chance to participate in exchanges to locations including South Africa, Papua New Guinea, and Vietnam, as well as locations in Europe, USA and the UK. As well as providing life-changing experiences and knowledge, these trips also deepen our students' understanding of the value of diversity, along with the way they see their roles in contributing to the wider world.