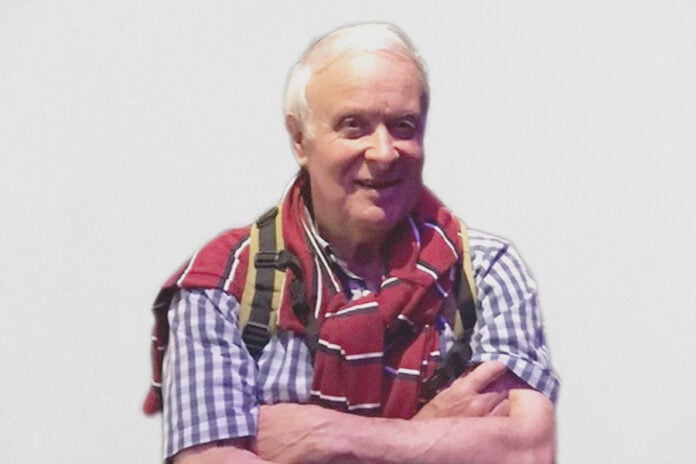 Daryl Evans (OM 1960) is somewhat reluctant to highlight his achievements—a trait common amongst many Old Melburnians. Yet his is a story that shows a strong desire to work alongside others as they improve their lives. His career in education also tracks the way our understanding of adult learning has grown and changed over time.
In his first professional role, Daryl taught classes of up to 48 students at what was then Footscray Technical School, close to where he ended up many years later, at Victoria University (TAFE). "I was young and found it challenging work and I did have an extensive and deep commitment to the students," he says. "I was content with this challenge and admired my students' aspirations, whether they were aiming to take on apprenticeships, complete Year 12 or, in some cases, become the first in their families to go to university."
After six years in this role, Daryl moved into the TAFE sector, working to set up Australia's first full-time general education program for long-term unemployed adults. With some of the students in their forties and fifties, the challenge was not only to educate students, but also to help the wider public understand the need for this type of learning.
"There was some astonishment among English-speaking adults that so many people had trouble with reading and writing," Daryl explains. "The world of being able to get jobs and survive wasn't so straightforward around this time, because there was no organisational recognition of this fact."
Forging this new path in adult education reflects Daryl's enthusiasm for new challenges combined with a desire to serve the wider community. He says his time at Melbourne Grammar had a strong influence on this attitude, particularly the sense of adventure gained through his outdoor education experiences.
"Trips like the scientific expedition to Refuge Cove stimulated my interest in 'off-track' activity," Daryl says. "We got to know our teachers well on trips like this and gained a real sense of confidence. I'm very lucky to have maintained friendships with some of these teachers right up until recent years."
"These experiences encouraged me to do things like work my way around central and northern Australia in 1962-63, and then to join an international youth group travelling to India the following year, where I met my future wife," Daryl adds. "Our task on this trip was to build a mud sea wall to create viable farmland for a leper colony."
"Perhaps it's not entirely surprising that when I started my career at Footscray Technical School, I introduced a bushwalking scheme there too," Daryl adds.
Daryl's sense of community extended into his personal life as well. He was School Council Secretary at his children's primary school for many years during the 80s. "I became aware of a 'Family Maths' program for children and their parents, and got acceptance for it to begin at the school, the first in Victoria" he says. "The program was clearly enjoyed over several years by many parents and their children. I was really pleased with that achievement."
When pressed, Daryl says that alongside his family, his contributions in education are some of his proudest accomplishments. His passion for lifelong learning is clear—today, at 77 years of age, he is one of the many students across Melbourne logging into Zoom to take his next University of the Third Age (U3A) class.
---