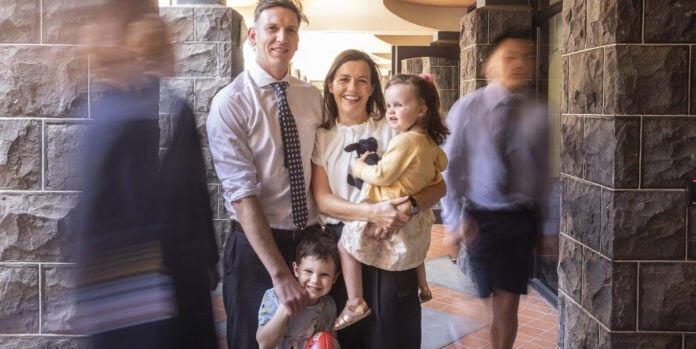 Mrs Phillipa (Pip) Angus has a unique relationship with Melbourne Grammar School. It is the place where she met her husband, where her children are growing up, and where she continues to work as both Head of Psychology and a Boarding Tutor.
"As a Boarding Tutor, I'm there to provide pastoral care, support the boys in their learning, and keep them on track day-to-day outside of their normal school day," Pip explains. "I'm immersed in the boarding community and that's what I love about my job. You walk into the Boarding Houses and immediately feel the relaxed and friendly atmosphere."
Boarding Tutors at Melbourne Grammar normally live in, or close to, the Boarding Precinct with their families in school-provided accommodation. "My husband also works at the School, so it works very well for us," she says.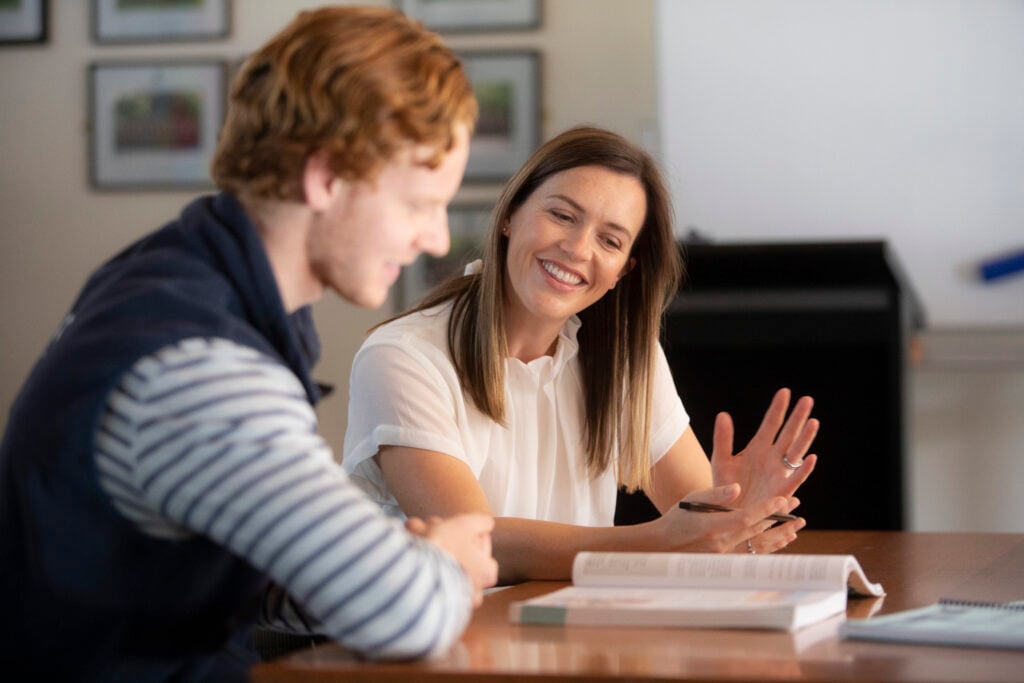 For Pip, taking extra time out to make sure the students she works with are cared for is a natural part of her commitment. "We'll go in on a night we're not on duty just to catch up with a boy about his homework, or to check in on a boy who's just arrived who might need some extra care," she says. "Boarding Tutors do more than what's written in our job descriptions. We go above and beyond because we genuinely want to."
Living in the boarding precinct with her young family, Pip often welcomes students into her own home for dinners and BBQs. "My children love the boarders," she says. "Some of the boys have known my son Billy since he was a baby. The kids get so excited when they get to go to the School dining room to have dinner with the boys."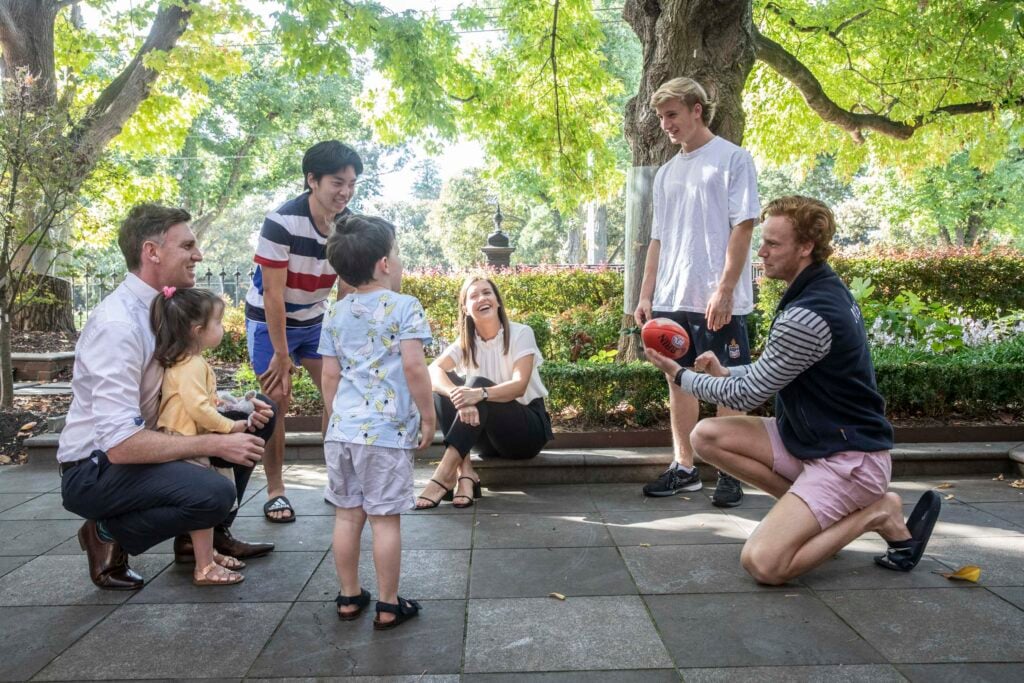 By employing teaching staff in most Boarding House roles, Melbourne Grammar is able to offer a rare combination of support. "That connection in the classroom means I can have those informal tutoring sessions with the boys outside class time," Pip explains. "Boarding staff support them through our various teaching specialties. If they have a Maths test coming up, for example, we can work with them to make sure they're ready."
"We're not restricted by the end of the school day," Pip adds. "We can take the time we need to help them and, because we teach at the School, we know when they're facing a busy exam period, or when they need to plan for an excursion."
"What I enjoy most about working at Melbourne Grammar is the quality of the students—their maturity and their respect," Pip says. "They are impressive learners. The opportunity to work with students like that in your classroom is pretty special."