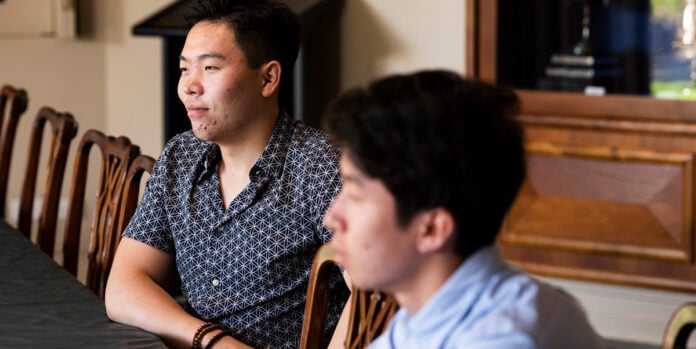 There is more to learning than just getting good grades according to our two highest performing Class of 2020 scholars. You have to both enjoy it and recognise the value of it, they say.
For Proxime Accessit, Eric Wang (OM 2020), education is about building character and solidifying who you are. "I believe that a love of learning and a readiness to experience new things says something significant about a person," says Eric. "It is important to be generous enough to branch out to do something outside of your comfort zone."
"I want to be a person who can adapt to other disciplines," he adds. "I love being a student in the broadest sense of the word, and I'll grow by being able to meet the challenge of new experiences."
Academic Head of School, Oscar Zhu (OM 2020), concurs. "The most important thing for me is finding enjoyment in the process of learning and complementing classroom learning with other pursuits," he says. "Constantly learning about new things in other areas keeps you curious and interested."
In his final year at Melbourne Grammar School, Oscar was Creese House Vice-Captain, received debating, soccer and badminton colours, and was an active member of the wind ensemble, Values in Action Committee and the Science Committee.
And they seem to know what they are talking about. Both Oscar and Eric received the highest possible ATAR of 99.95 for their VCE year, with Oscar receiving perfect scores in Chemistry and Literature.
Their additional tips for aspiring high achieving students? "You need to be organised in your study habits and know the learning outcomes you are aiming for in each study session," according to Oscar. "Plus try to find some fun in it. If you are not enjoying something, you may not have the urge or desire to get better at it."
"There is no question that I worked extremely hard in Year 12," says Eric. "That's a given. And you need to manage your time well. I planned every minute of study each day and still find time to practice cello, listen to audiobooks, and go on a walk during lockdown every day."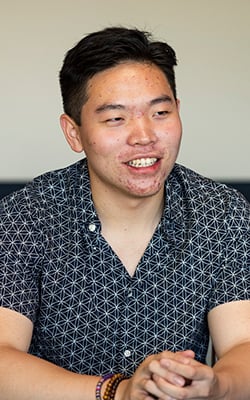 Oscar is now studying a Bachelor of Commerce at the University of Melbourne on a Chancellor's Scholarship. "I've always been very intrigued by how peoples' minds work and why they do what they do," says Oscar. "That's why I'm interested in studying Economics, which is essentially the study of how people interact with resources and with money. I'm interested in studying how behaviour and psychology merge with that field." Oscar is not sure about longer term goals at this stage.
---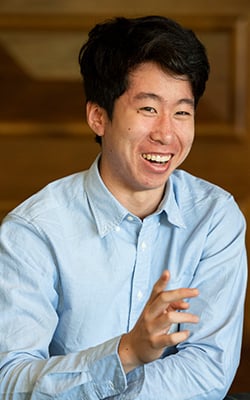 Eric is studying a Bachelor of Biomedicine at the University of Melbourne, also on a Chancellor's Scholarship, with a view to studying Medicine at postgraduate level. "I might specialise after that, but I am not sure in which area right now," says Eric. "I also want to continue to pursue my interests in philosophy, economics and music throughout my life. The broader undergraduate curriculum of the degree I have chosen will facilitate that."