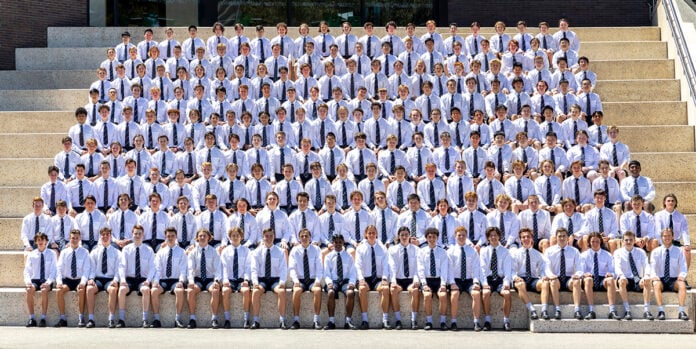 The outstanding VCE results of the Class of 2020 have translated into an excellent set of post-school destinations.
Around two thirds of the Class of 2020 will study at a Group of Eight university in Australia. Five individuals have been offered places at renowned overseas institutions – Brown University, Cumberland University, the University of Pennsylvania, the University of California: Berkeley and New York University: Tisch School of the Arts. Some other students are still waiting on the outcome of their overseas applications at the time of publication.
More than 90% of the cohort applying for places at Australian universities received the offer they hoped for, either as their top preference or as a pathway into their preferred degree of diploma.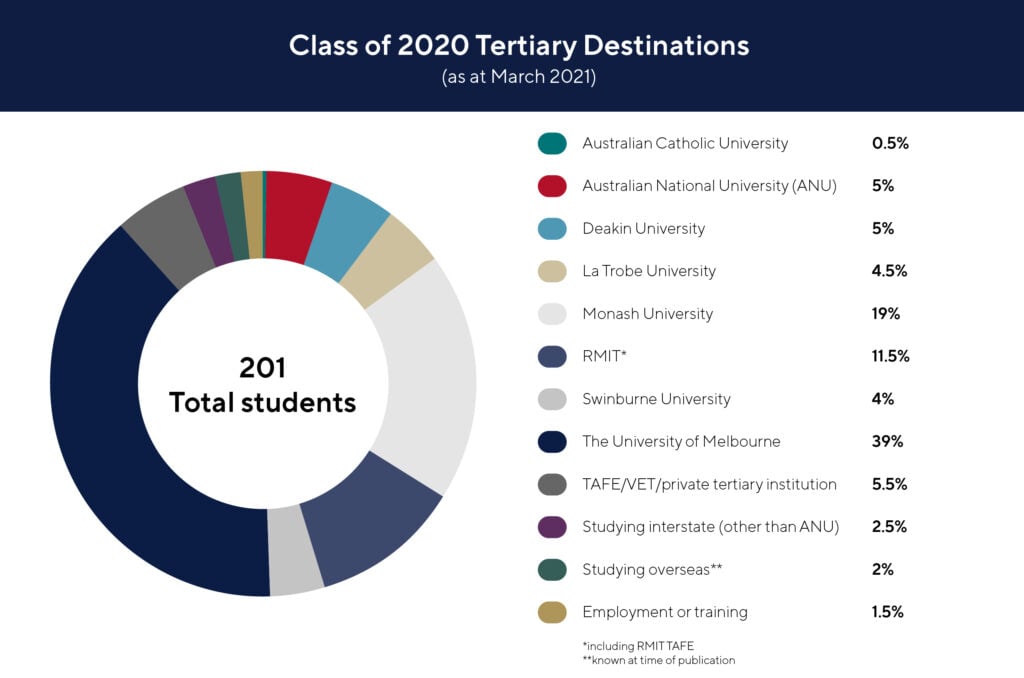 Management and Commerce continues to be the single most popular field of study, closely followed by Society and Culture. This field encompasses a variety of areas including Arts and Law.
Study in the Natural and Physical Sciences was also a strong choice within the cohort. When combined with study in Engineering, IT, and Health, over a third of the Class of 2020 are pursuing tertiary studies in STEM related disciplines.