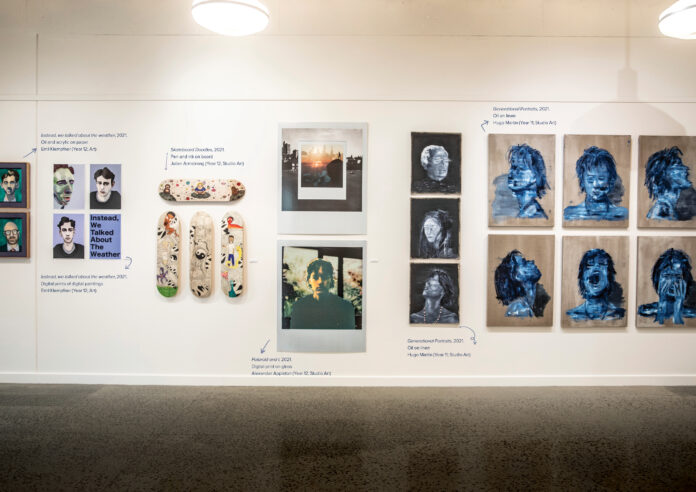 The annual VCE Visual and Performing Arts Exhibition is a highlight of the School calendar. It showcases the talent and hard work of students undertaking VCE Unit 3/4 studies in Art, Studio Art, Media, Visual Communication Design, Drama, and Product Design and Technology.
While the exhibition could not be open to the public this year, students and staff were able to visit Motorworks and engage with the wide variety of artworks. An online exhibition was also available to students, staff and parents.
Here, we present just one wall of the outstanding exhibition.