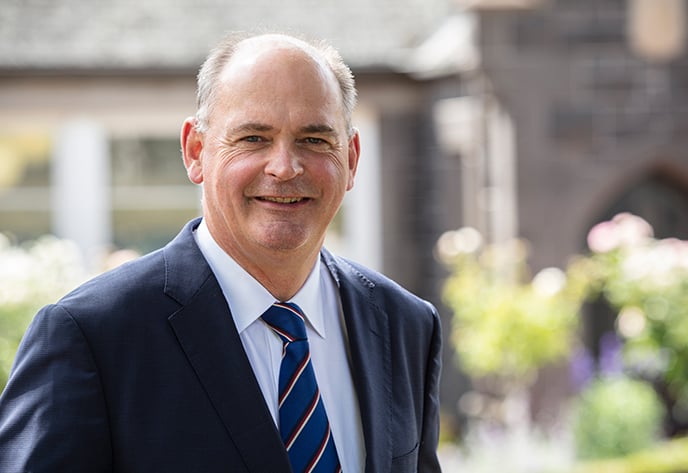 Over the past 22 months the COVID-19 pandemic has provided time to reflect on what is important and what makes for a good life.
I trust that, like me, you will have realised the true value of friends and family. Many of you will have been fortunate enough to count your blessings for your good health and that of those whom you love.
Countless numbers of people have realised the benefits associated with being able to travel around the world or even simply to your place of work. For those who have lived through the 260 days of lockdown in Melbourne, the longest of any city in the world, it is unlikely we will take our ability to walk, shop, and socialise freely for granted ever again.
Many members of the community have played a key role in sustaining our health and happiness in recent times. Our scientists have developed and rolled out COVID-19 vaccinations and other treatments, surpassing all expectations. We are also indebted to healthcare and emergency workers.
Within the context of the current political, social, and economic turbulence across the world – which COVID-19 has amplified – we, no doubt, place greater value on having a strong and stable Government. We appreciate our democratic right to protest, express our view and vote any Government out at the next election, knowing it will not end with tanks on the street.
We have also sought and appreciated the comfort and stability that being part of a caring community provides. In the past, our 'community' might have been the Church, local scout troop, sporting club or volunteer organisation. However, with declining numbers in these groups, for many of us, our primary community is now more likely to be the School.
Our educational systems have been tested but, in the case of Melbourne Grammar, teaching and general staff, students and parents have largely been flexible, resilient, and patient and this has served us well.
Our Year 12 students have not had the past two years that they had expected, planned, or wanted. Nevertheless, they have done well, thanks to their determination, grace, and willingness to adapt to new circumstances. The Class of 2021 walked through the School gates for the final time this year knowing they are respected, valued, and have our best wishes. I hope they appreciate that they are part of a strong and caring community, which can withstand a one in a hundred-year pandemic and that we will always be there for them and with them.
Recognising Greg Caldwell
It has been a great privilege to work with Greg Caldwell since I commenced as Headmaster two years ago. As Greg heads into retirement at the end of this year, it is fitting to acknowledge the outstanding contribution he has made to the School as Head of Wadhurst over the past 15 years.
You will read about some of Greg's very fine achievements on the following pages. He steered a very steady ship throughout his tenure and students were always firmly at the centre of his decision making.
However, to me, it has been Greg's personal attributes which have made him one of our most successful School leaders. His humility, patience and kindness, his preparedness to stand up for what he believes in and his quiet but determined support for those in need have set an outstanding example for the young men in his care.
In my view, educational leaders must be strong role models for their students and in this regard Greg has been exemplary. He has demonstrated what it means to be a 'good man' every day. I hope the students who have been fortunate enough to be guided by Greg over the years recognise how lucky they were.
I am sure the entire School community joins me in thanking Greg for all that he has done for the School, for his staff and for his students.
Philip Grutzner
Headmaster