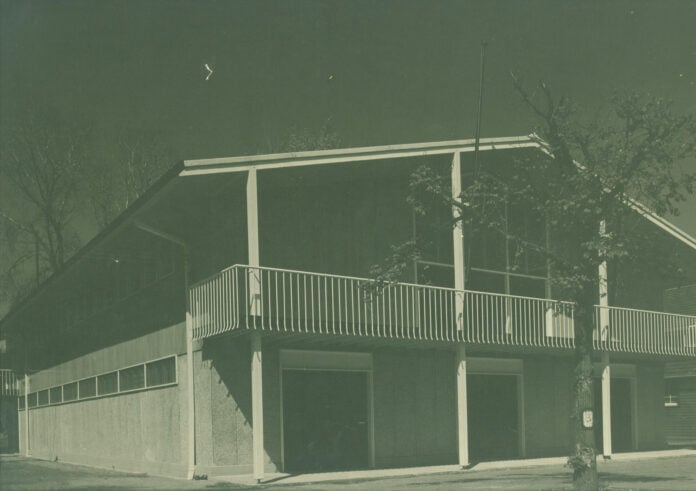 A huge program of cultural events accompanied the competition at the Melbourne Games bringing our achievements in this area into the international spotlight.
The Arts Festival included fine arts exhibitions showcasing work from some of Melbourne Grammar's most accomplished artists.
Celebrating Melbourne's architecture and sculpture
The University of Melbourne's Wilson Hall was home to an extensive exhibition of architecture and sculpture that included both photography and miniature models.
The exhibition featured two Melbourne Grammar buildings designed by Mockridge, Stahle and Mitchell: the rebuilt Simon Fraser Memorial Boathouse and the Bromby Building. George Mitchell (OM 1933) was a partner in the firm.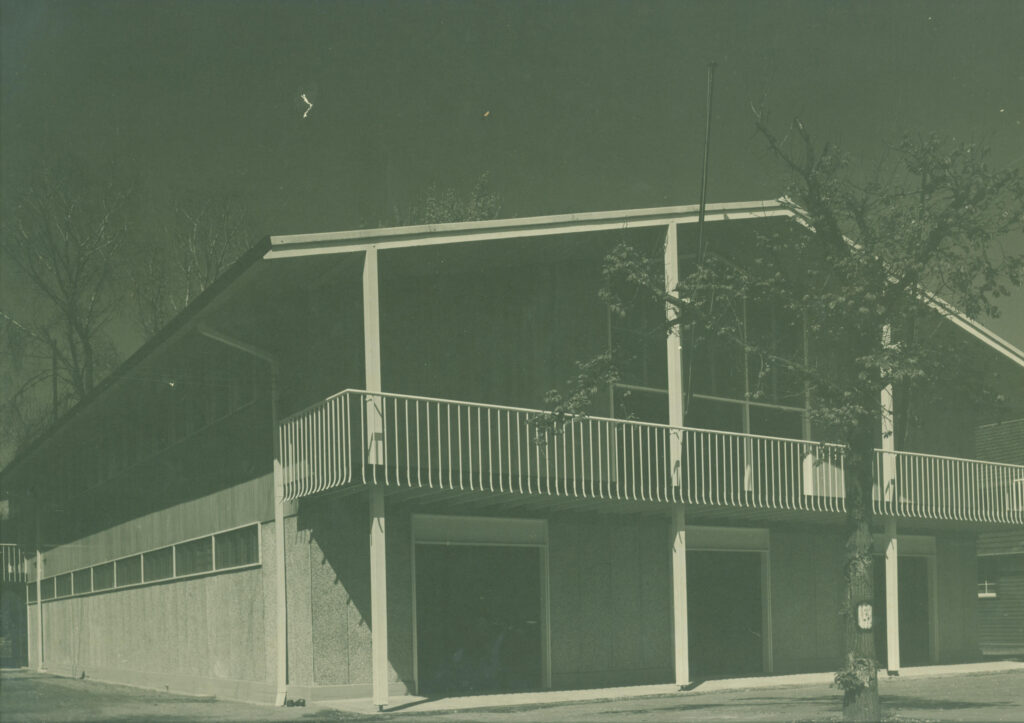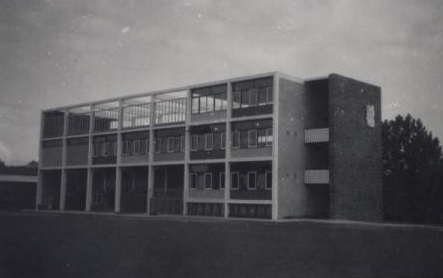 The exhibition also featured buildings designed by leading Melbourne architectural firm Yuncken, Freeman Brothers, Griffiths & Simpson. This firm was founded by Otto (Rob) Yuncken (OM 1921) and others in 1933. Rob's son, John Yuncken (OM 1943), later became a partner, and noted architect Geoffrey Danne (OM 1937) was also part of this firm during the exhibition.
A glimpse of Melbourne's graphic arts scene
A graphic arts exhibition, held at Royal Melbourne Technical College (RMTC), included canteen furniture designed by John Crow (OM 1940). Crow studied industrial and interior design at RMTC before establishing Stuart's Furniture in South Yarra. Well before the Games, in 1949, Crow had won a Chicago Tribune prize for his apartment interior design, and in 1950 won a scholarship to study industrial design in Britain.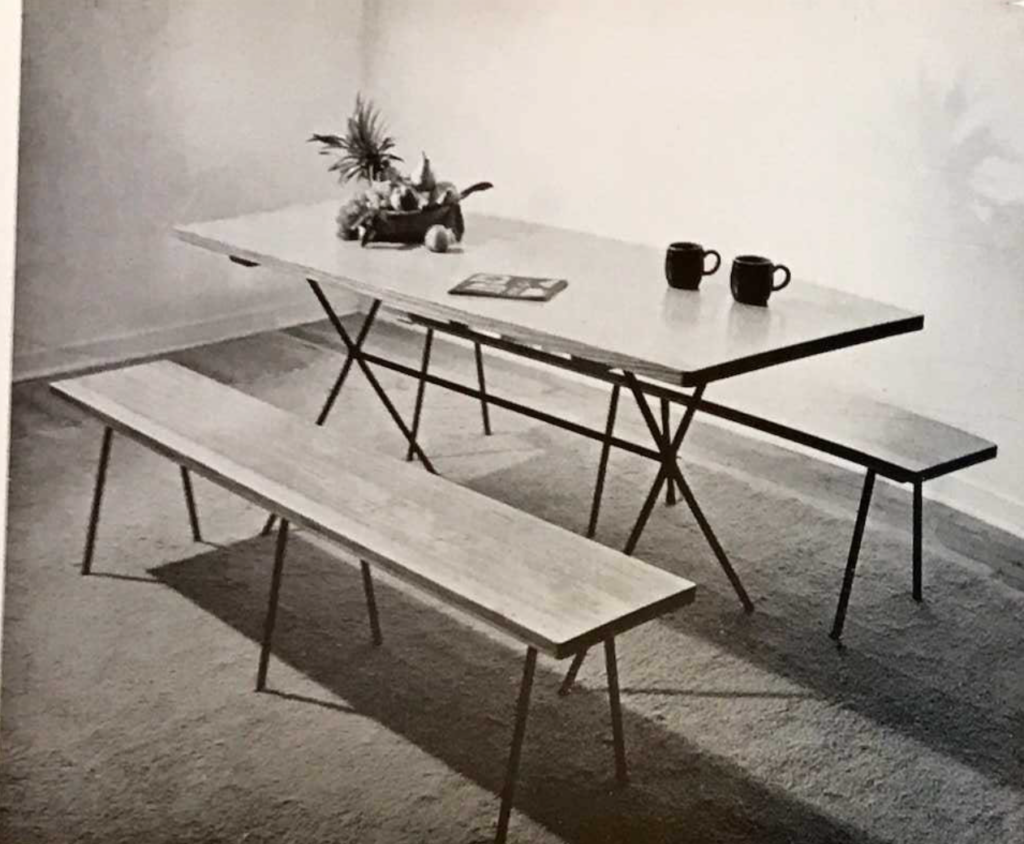 Teacher John Brack featured at the NGV
The National Gallery of Victoria (NGV) hosted an exhibition of painting and drawing as part of the Arts Festival. At the time of the Games, the NGV was located in Swanston Street.
John Brack, who taught art at Melbourne Grammar from 1952 to 1962, had three pieces selected for the exhibition: his oil painting, The Bar (1954), and two drawings of pen and coloured wash—Leaving the Lawn (1956) and Mounting.