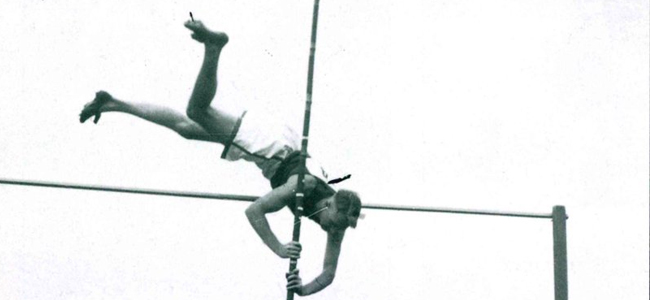 Master builder George Langford (OM 1905) was known for his dedication to School service and, eventually, his disagreement with Australia's Olympic organisers.
Langford served Melbourne Grammar in many distinguished roles. He was treasurer of the Old Melburnians (1914–25), a member of School Council (1930–42), and a mason in the Old Melburnians Lodge, rising to the position of Master in 1928. He was also a lay canon at St Paul's Cathedral from 1931 until his death in 1942.
He held prominent leadership roles in Melbourne's sporting world as well, including president of the Richmond Cricket Club, executive member of the Australian Athlete Union, honorary secretary of St Stephen's Harriers, honorary life member of the Victorian Amateur Athletic Association, president of the Victorian Olympic Council and member of the Australian Olympic Federation.
It was through these last two organisations that he made headline news. In 1936, Langford locked horns with James Taylor, President of the Australian Olympic Federation, when the latter and his executive committee bent the rules to allow late additions to the Australian team for the 1936 Berlin Games.
At a cost of £200 per athlete, only ten team members could be supported by the Commonwealth Government. But when the Australian Olympic Federation decided to allow more competitors if they could fund themselves, they bypassed five official Olympic selectors to create an Olympic team of 33.
This partially self-funded team left Australia in May to compete in the Berlin Games. Langford called the move "unconstitutional" and demanded the resignation of the Australian Olympic Federation executive.
An Old Melburnian in Berlin
The only Old Melburnian in the Berlin team, pole vaulter Fred Woodhouse (OM 1929), had his place funded by the Old Melburnians Association, which raised the £200 required in just a few days.
Woodhouse had been the bronze medallist in the pole vault at the 1934 British Empire Games and recorded a seasonal best of 4.04 metres going into the 1936 Games. Unfortunately, he injured himself in July at a British athletics meeting and withdrew from the Olympic competition. Later, in 1938, he served as track referee at the Empire Games in Sydney.
Read about the 1936 team's journey to Europe here.