There are sports that are comfortably part of our School's Olympic tradition, and then there are those choices which might be less obvious.
Of Melbourne Grammar's 43 Old Melburnian Olympians, 37 percent have been rowers, 23 percent have been selected for athletics, and 12 percent have represented Australia in yachting. But only one each has, so far, competed in the Summer Olympics sports of equestrian, canoeing, water polo, fencing and diving. We celebrate each of these distinctive competitors below.
Equestrian: Olivia Skellern nee Bunn (OM 1996)
Olivia Bunn (OM 1996) began her riding career at just ten years of age, becoming a member of Australia's highest ranked team at the World Equestrian Games just after leaving school. By 2000, she was part of the reserve contingent for the Sydney Games.
Her first Olympic experience came at the next Summer Games, Athens 2004, where she was ranked second best-performed rider with 46.4 penalties after the cross-country event. Unfortunately, this Games experience was not free from disappointment—Olivia's horse, the twelve-year-old Top of the Line, had to be withdrawn just before the second horse inspection. The Australian team finished sixth overall that year.
While at Melbourne Grammar, Olivia served as co-Captain of Grey-Smith House. A stellar athlete from a young age, she received colours for netball, swimming and basketball, and competed as part of the School's teams in downhill skiing.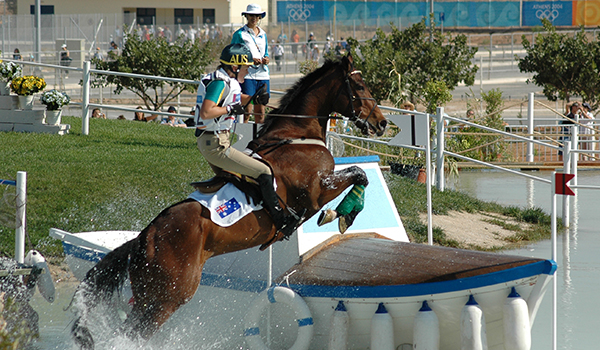 Canoeing: Lachlan Milne (OM 1996)
Lachlan Milne (OM 1996) represented Australia at both the 2004 Athens Games and the 2008 Beijing Games in C2 Slalom.
Captain of Morris House while at Melbourne Grammar, Lachlan was also captain of the canoeing team. He was part of a relatively new School sport, with the canoeing club only established in 1989.
In his final School year, Lachlan paddled in the Melbourne Grammar team that won the Victorian Schools' Canoe Polo Championships. That year at the Victorian Schools' Slalom and Downriver Championships—the largest slalom competition in Australia—he won the Open K1 category, while the Melbourne Grammar team finished third. Lachlan also represented Australia in the junior team at the World Canoeing Championships.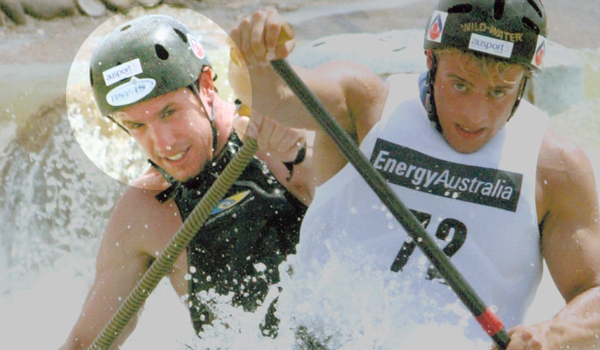 Fencing: John Fethers (OM 1946)
Inspired by the on-screen performances of Errol Flynn, John Fethers (OM 1946) took up fencing when he was 17. He went on to win silver at the 1950 Commonwealth Games in Men's Foil and become the national champion in 1951 in foil, epee and sabre.
Joining Malcolm Hastie at the 1952 Helsinki Games, John was part of the first contingent to represent Australia in Olympic fencing. He made it through the first round to the quarter finals of the foil and epee. Two years later at the 1954 Commonwealth Games, he won two silver and two bronze medals.
John Fethers' Olympic affiliation continued when he was appointed coach of the Australian Olympic team in 1964. He went on to become national coach in 1966. In these roles, John became a legend in the fencing community, choreographing duels for stage, screen and television. John Fethers died in 2010.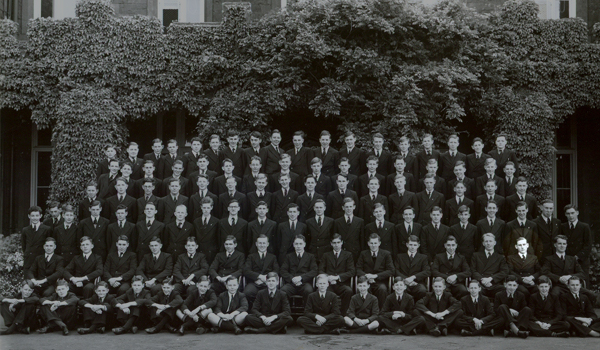 Water polo: Malcolm Hastie (OM 1944)
Malcolm Hastie (OM 1944) represented Australia in water polo at the 1952 Helsinki Games. Forging a new Olympic path, this team placed seventeenth in a 21-team competition. It would be many more decades before Australia's best placings in water polo: fifth at both the 1984 Los Angeles Games and at the 1992 Barcelona Games.
Leading up to his Olympic performance, Malcolm had been a member of the Victorian water polo team along with the Australian team that won the 1950 British Empire Games exhibition tournament.
Malcolm had varied interests at School, singing in the chapel choir and excelling at both boxing and high jump. After graduation, he played in the Old Melburnians Football Club, became a member of the Melbourne Stock Exchange, and from 1953 took up a role as partner in the stockbroking firm Hastie & Son with his father Thomas Hastie. He also served as a director of Auto & General Industries. Malcolm Hastie died in 2017.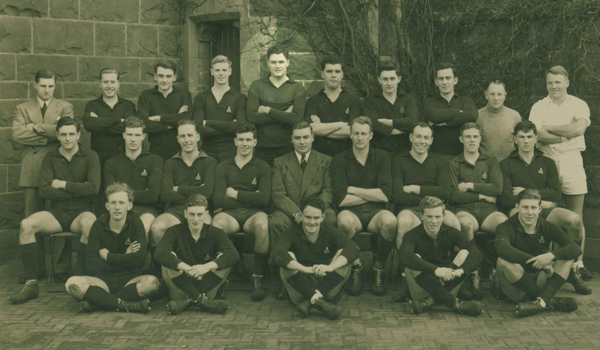 Diving: David Norris (1937)
David Norris (OM 1937) competed at the 1948 London Games in the springboard event, placing sixteenth. His Olympic experience came after many years establishing his diving prowess at home. Norris was the Australian 3-metre springboard champion in 1940, 1946, 1947, 1948 and 1949, and diving champion at Melbourne Grammar in 1935, 1936 and 1937.
A corporal in the cadet corps and a member of Rusden House, David went on to serve in the AIF during WWII. He was captured and escaped from a German prisoner of war camp in 1945.
David's career outside diving included working for the CSIRO, where he made a significant contribution to solar energy research. He also worked with the Snowy Mountains Authority and completed research stints in the Antarctic and Niger in French West Africa with the United Nations. David Norris died in 1972.