Home
Edition 140, July 2022
Edition 140, July 2022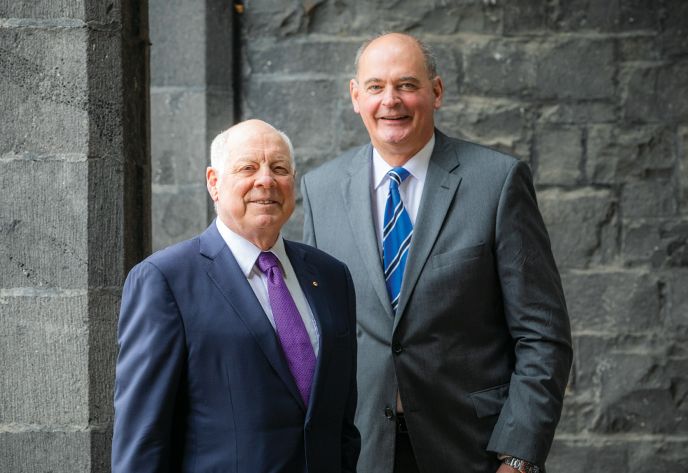 From the Chair of Council and the Headmaster
We are delighted to present Towards 2030 which sets out Melbourne Grammar School's strategic intentions. We believe it is a confident response to the changing nature of the world around us and it builds on the essence of Melbourne Grammar: the pursuit of excellence in all its forms.
Excellence and Achievement
Geelong full-forward Tom Hawkins knows success comes in many forms, and that behind each achievement is the effort of a whole community.
Five exceptional students have been recognised for their academic excellence through the Premier's VCE Awards.
Natasha Chiam's entrepreneurial spirit has taken her from market stall owner to leader of an international brand.
Congratulations to our rowers - past and present - on their continued success.
Congratulations to the 2022 Queen's Birthday Honour recipients from the Melbourne Grammar School community.
After 22 years of service, John Jesson retires with a legacy that spans many of our School's most significant projects, and a reputation for leading by example.
PERSPECTIVES ON EDUCATION
The benefits of studying these subjects goes far beyond knowing the facts of ancient history.
A new Senior School elective is challenging students to think beyond traditional definitions of entrepreneurship.
As a School, our concept of leadership is always evolving to recognise the contribution each individual can make.
Wadhurst teachers and students are finding new ways to bring the ideas behind restorative practices into their campus relationships.
Change can be daunting at the best of times. Not long after a global pandemic, we are facing a new political landscape, an energy...
Meet the volunteers helping Old Melburnians to 'connect and grow'.
Joining an Old Melburnian Club is a great way for Old Melburnians to connect with others who have similar interests.
View images from 2022 Old Melburnians reunions here.
HISTORY AND RECOLLECTIONS
An overview of the history of teaching these important subjects at the School.
The story of Ross House is one defined by intergenerational connection, friendship and support.
Harold Down was the second Principal of Grimwade House. Pierre Gorman (OM 1942) was one of his students. Here is their story.
Our first Chaplain with Indigenous heritage at Grimwade House, Rev'd Helen Dwyer, is looking forward to welcoming students and families of all spiritual understandings.
Students involved in our Values in Action program gain new perspectives, while giving to others.
Reconciliation Week highlights our ongoing support for reconciliation across Australia.
Students and staff are collaborating in a new seminar program.
Grimwade House welcomes a new, four-legged friend.
Please join our talented musicians as they perform in venues around Victoria during December 2022.
Our latest artist-in-residence is a large-scale mural expert who worked with students to transform an entire Melbourne Grammar building.
The Year 6 production shone with vibrancy and energy. Well done to the cast and crew.