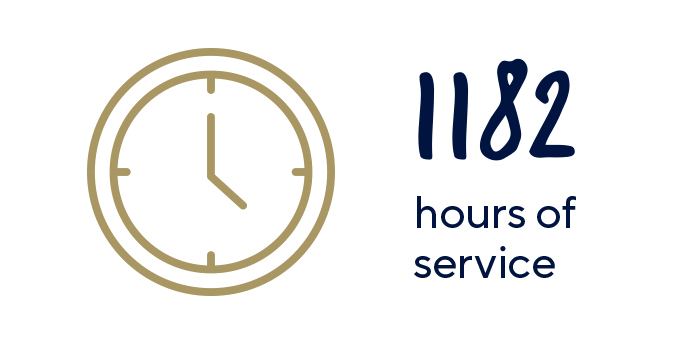 Service to the community is embedded in Melbourne Grammar School's culture. The Senior School Values in Action program offers students the opportunity to participate in a range of community service activities on a voluntary basis.
Co-Chair of the Values in Action committee, Aydin Chowdhury has been involved in the School's community service activities since joining the School in Year 7. "The more that we put in, the more we get out of it," he says. "In talking with the people I meet through our Values in Action program, I hear different perspectives and expand my own horizons. When I talk to people and hear their stories, I learn more about what they are going through."
Weekly activities underway this year include supporting the learning of young students attending less advantaged schools, as well as cooking and serving meals for the homeless
and others in need.
The Values in Action committee also organised a drive to collect lightly used sporting shoes for the Boots for All social inclusion program during Term II. Students will embark on an Indigenous immersion trip at Cape York in September 2022.
While we understand that service should never be done only to benefit oneself, the wonderful consequence of helping others through these programs is that students gain an understanding of those who may be different to oneself, and learn firsthand about the importance of respect, kindness, and empathy towards others.
"I believe we are at our best when we are 'other person' centred and focused on enriching the lives of people around us, particularly those in need," says Head of Service Learning, Mark Horsford. "It's often surprising to the students to learn that, despite different backgrounds, we all have much in common."