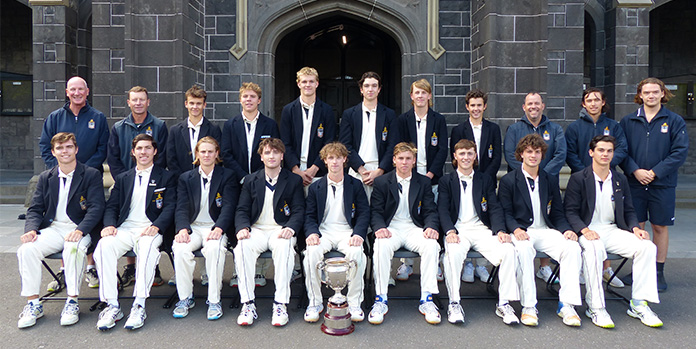 Congratulations to Melbourne Grammar School's First XI for winning the APS Cricket Premiership this year. They were undefeated throughout the season, making them also a championship team.
Melbourne Grammar School has won the most premierships of any school since an official premiership competition began in 1891.
This is the first time Melbourne Grammar has secured the premiership since 2016 and only the sixth win since the competition began in its current format of 11 teams in 1959. Only three schools – Haileybury, Scotch College and Xavier College – have won more premierships than Melbourne Grammar since the 11 team competition was introduced.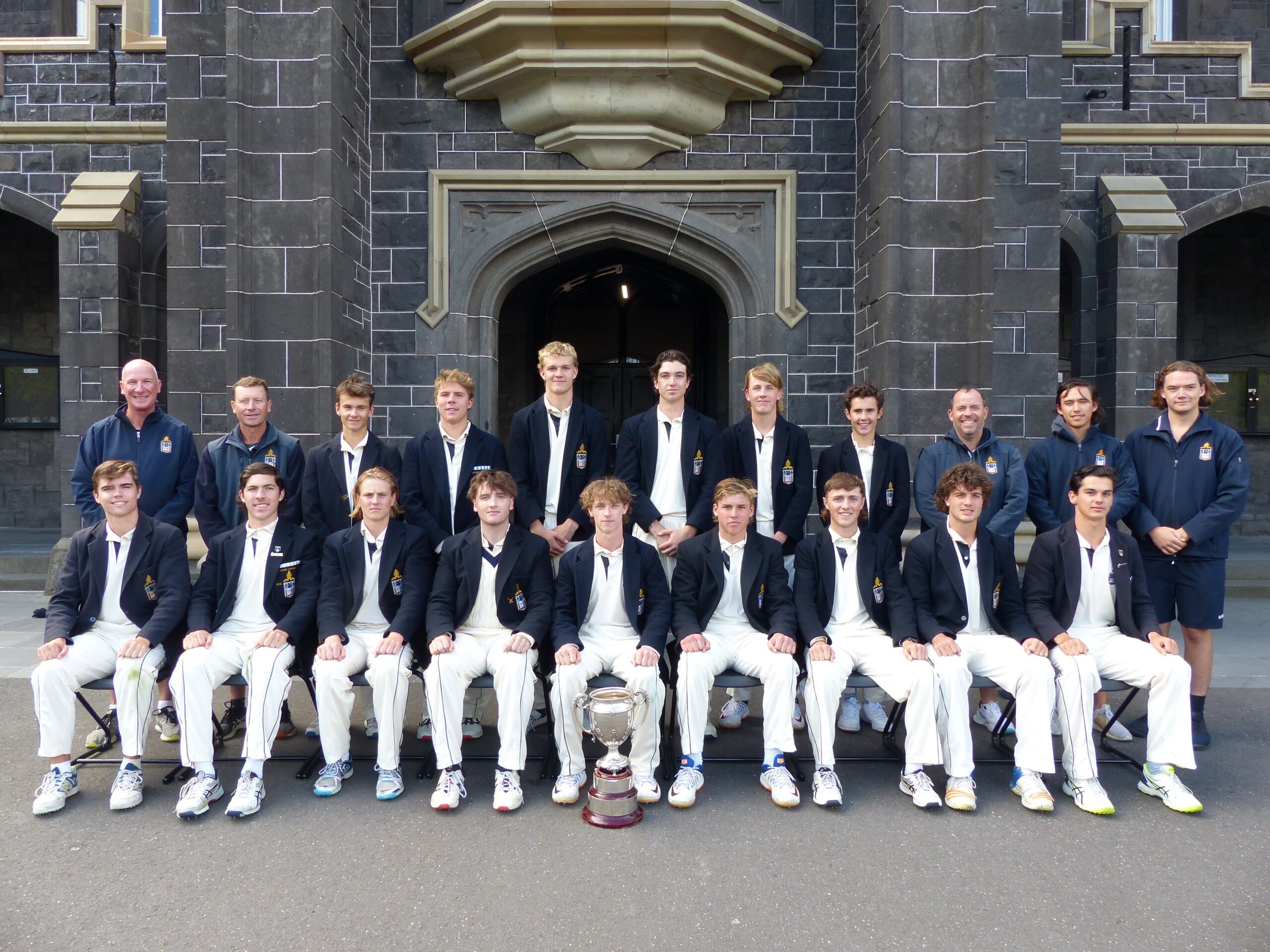 And it was a real team effort. The First XI was well recognised as having some very strong top end talent, but this was complemented by great depth within the cricket squad more generally.
"We played 17 boys across the season and, for every single one of them, you could identify something that they did to contribute to the premiership," says Team Manager, Tim Morris. "When players were unavailable due to COVID-19, we were able to bring strong players up from the Year 10 teams if necessary.
"Year 12 student, Xander Buxton, captained the team beautifully," adds Tim. "He had a fantastic season with the bat and, as the wicketkeeper, kept well."
In addition, leg spin bowler Year 12 student Nick Sharpin took 30 wickets across the season which is an outstanding achievement in APS cricket. "Our opening bowler, Year 11 student Jeremy a'Beckett, took 21 wickets in 8 games, which is also a great effort," adds Tim.
Year 12 student Harry Dixon was awarded the Doc Richards Medal (Melbourne Grammar's best and fairest) for the season.
A different approach to the season
The cricket season normally runs over Term IV in one year and Term I in the next. However, it was an unusual season this year as COVID-19 restrictions prevented games being played during Term IV 2021.
Instead, to give all 11 teams the opportunity to play each other, teams played a Twenty (T20) over game on a Friday, then a limited 50-over match against a different team on a Saturday for three weeks in Term I. The remainder of season comprised five rounds of two-day games.
"This is only the second time a Melbourne Grammar First XI have been undefeated in a season since 1993," explains Tim. "The last time was in 2007/08. It is a very special achievement."
Other awards
Former Headmaster Paul Sheahan was at the Round 5 match against Geelong College to present the AP Sheahan Shield to the winning team, Melbourne Grammar. This fixture has been played in honour of Paul, former Headmaster of both schools, since 2009.
While the Tri-Grammar Shield – an annual tournament between Brisbane Grammar, Melbourne Grammar and Sydney Grammar – could not be played due to travel restrictions, the match for 'The Bat' did proceed in April 2022.
Sydney Grammar and Melbourne Grammar began playing an annual match in 1876, predating the Ashes by more than five years. The teams now contend for the trophy named 'The Bat', created in 1976. The 2022 match was a draw, so Sydney Grammar retained the trophy this year.
You can read more about the history of cricket success at Melbourne Grammar School here.