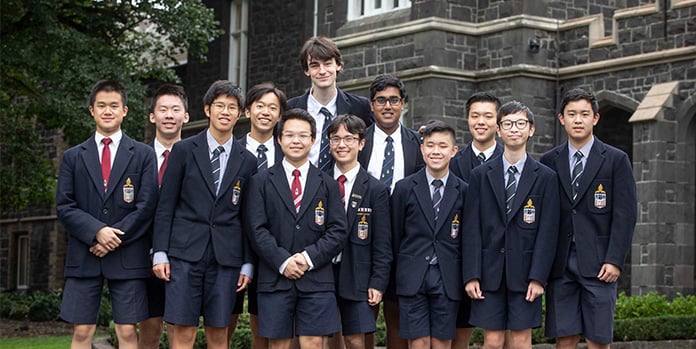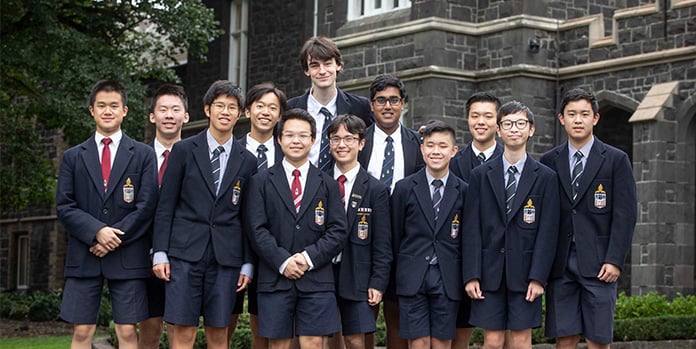 Melbourne Grammar students continue to be strong competitors at the annual Australian Computational Linguistics Olympiad (OzCLO), which sees teams of four students applying skills of linguistics and algorithmic knowledge to solve highly complex problems of language and logic.
This year, a record 68 students from Senior School entered. They were up against more than 2000 other students across Australia. The format of the Olympiad consists of an initial state-based round, with the top three teams in Junior (Years 9 & 10) and Senior (Years 11 & 12) Divisions going on to compete in the national round.
In the 2022 state round, competitors were required to analyse the sound system of a Fijian language called 'Rotuman', as well as translate a range of phrases from the Aboriginal language 'Waanyi', among other problems.
Melbourne Grammar teams dominated the Victorian field, winning the Junior Division, and placing both first and second in the Senior division.
At the more difficult national level, the students again did well gaining third place in both Junior and Senior divisions, but admitted they had been stumped by a problem in Sumerian from ancient Mesopotamia.
Dr Martin Ball, who coached the teams, was full of praise for the students and their achievements. "It's wonderful to see our students so keen to test their minds and work together to develop their analytical skills. We just need to brush up on our Ancient Sumerian!" he joked.
Final results were:
Junior division state champions, and third place in Australia: Year 9 students Hugo Chang, Ben Chen, Edward Du, Nick Wang
Senior division state champions: Year 12 students Daniel Bian, Roddy Dong, Kavika Palletenne, Gordon Wu
Senior division third place in Australia: Year 12 students Chris Bell, Oliver Chen, Darius Goh, Thomas Walters