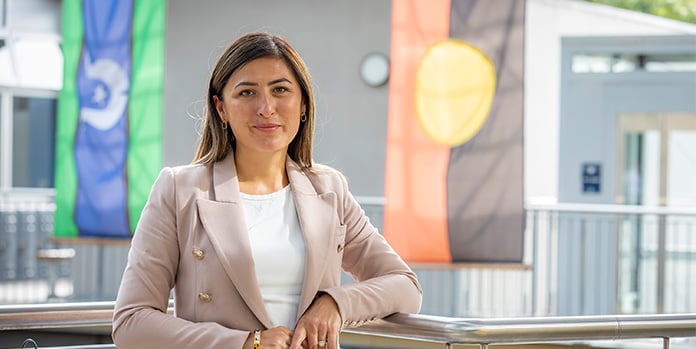 Anna-Louise Simpson commenced as the Head of Wadhurst in January 2022.
A highly experienced educationalist and leader, Anna-Louise held the position of Deputy Head at Marymount International School in London since 2016. Prior to this she served in senior roles at Haileybury and Mazenod College.
Anna-Louise holds a Bachelor of Arts, majoring in Politics and History from the University of Southampton (UK), a Master of Science, majoring in International Relations, also from the University of Southampton, a Diploma of Education from the University of Melbourne and a Master of Leadership from Monash University.
Here, Anna-Louise explains why she is looking forward to working with Wadhurst students and staff.
Wadhurst opened as a Melbourne Grammar School preparatory school (Years 1 – 8) in 1886. It became a dedicated Year 7 & 8 campus in 1991. With a current enrolment of around 350 students, Wadhurst is a comprehensive learning community for boys as they move from primary to senior schooling.
Anna-Louise Simpson became the ninth Head of Wadhurst upon the retirement of Greg Caldwell last year, after 15 years of outstanding service to the School.
Previous leaders, albeit with different titles, were:
Joseph Wilson, Headmaster (1886 – 1905)
Hamilton Fletcher, Headmaster (1905 – 1917)
Melbourne Caffin (OM 1893), Principal (1918 – 1947)
Tom Plummer, Principal (1948 – 1963)
Ray Smith, Principal, (1963 – 1973)
Rev. Peter Whiteside, Principal (1974 – 1989)
Paul Wilhelm, Principal (1990 – 2006)
Greg Caldwell, Head of Wadhurst (2007 – 2021)