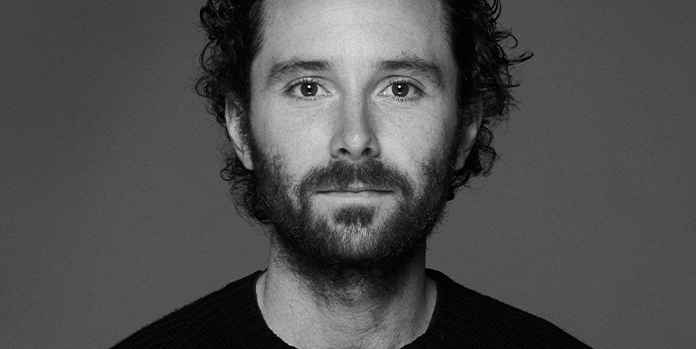 Ned Rogers (OM 2007) is keenly aware of just how special his job is. "Not many people have the job that I have," he says of his role as First Assistant to Steven Meisel, where he works alongside one of the world's most critically acclaimed fashion photographers. "Steven is at the pinnacle of this industry. After 30+ years he is still creating iconic images."
Having now spent nine years honing his craft alongside an industry legend, Ned says his good fortune is the result of his decision to make the most of every available opportunity.
And recent success on his own basis – three Vogue covers – adds to Ned's outstanding achievement in the field.
An early love of the industry
"It's an extremely competitive industry but with hard work, and sometimes a little bit of luck, you can find yourself presented with incredible opportunities," Ned says. "I fell in love with fashion photography at 16 and worked for anyone who would pick up the phone, sometimes for free, sometimes just making coffee, anything to gain experience on set."
Having joined the Melbourne Grammar community as a Prep student, Ned's strong work ethic became obvious across a range of subject areas beyond the visual arts. He left our School with both the Psychology and Visual Communication & Design Prizes, First Colours for Hockey and Snow Sports, and VCE results which placed him among the top performers in the state.
After Year 12, Ned studied photography at RMIT, where he appreciated the chance to learn and experiment alongside others. "I found that the most important thing was meeting new people with the same passion, and learning to fail together," he says. "At university I had that time I needed to make mistakes."
Choosing collaboration over ego
Ned recently decided to take his first steps towards working on his own—a move that quickly led to opportunities he didn't anticipate.
"Things have accelerated much more quickly than I thought," he says of his recent Vogue cover shoots with actors Lily Collins and Jessica Chastain, and musician The Kid Laroi. "As soon as the cover with Lily came out, everything changed for me."
Now combining his own shoots with his First Assistant role, Ned continues to manage every aspect of a Steven Meisel photo shoot, often organising teams of up to 150 people.
Today's opportunities are a long way from his first days in New York, when he shared a one-bedroom apartment with two friends. But while his working life brings him into contact with a world where ego can dominate, it's his pragmatic attitude that stands out.
"At the end of the day, this industry is about collaboration and treating everyone with respect," he says. "I am very fortunate to be doing what I love, working with people whose work I have admired for years."